AMPAWA FLOATING MARKET TOUR
Ampawa floating market is a traditional and vintage style weekend nightmarket just outside of Bangkok city. It opens on Friday, Saturday and Sunday nights. This weekend floating market attracts lots of local Thai people from Bangkok and other places in Thailand. It's one of the highlights for travelers that look for alternative trips and activities next to the highlights in Thailand.
AMPAWA FLOATING MARKET IS A VINTAGE LOVERS PARADISE.
Around 1 pm. your private guide and driver will meet you at your Bangkok hotel. First you'll drive to Don Wai market in about 45 minutes (depends on your hotel location). Here you will try some of the many Thai sweets, snacks and tropical fruits that are grown by local farmers in the area. This market is known and 'locally famous' for all the snacks and sweets so if you love food and new taste experiences you will love this place.
After this continue by your private luxury van for a small distance and hop on board a local boat to discover the Thai countryside. You'll visit a local farm to see the ricefields and orchard by typical Thai tractor. This short ride is fun for young and old! A beautiful lotus pond where the farmers grow and harvest lotus flowers which will be used for Buddhist ceremonies in temples in Bangkok await. Seeing thousands of lotus flowers bloom always impresses people and you might learn how to fold the pettals into small artworks if you like.
AMPAWA FLOATING MARKET AT NIGHT.
Another 1 hour drive will bring you to the Ampawa floating market. This weekend floating markjet only opens at night and it's so wonderful to see the old wooden shop houses all lit up at night. The local community is selling local Thai food, handcrafted souvenirs and antique bikes and photographs are displayed as decoration. It's a great impression of Thai life in forebygone times.
After a delicious Thai dinner your guide and driver will bring you back to your hotel in about 1,5 hours drive. This tour is great for young and old and especially if you're looking for a more of the beaten track experience this is a trip you'll love for sure.
Ampawa floating market, here we come!
Bangkok All Inclusive Day Tour
Bangkok 2 Days Tailor Made Tour
HIGHLIGHTS ON THIS AMPAWA FLOATING MARKET TOUR.
Thai food and sweets tastes at Don Wai food market.
Visit to local Thai farm to see rice fields and orchard.
Fun Thai tractor ride.
Beautiful lotus flower pond.
Vintage Ampawa floating market experience.
Great guide.
Great photographs.
Of the beaten track tour.
Fun, Educational and Luxury!
DURATION OF THIS AMPAWA FLOATING MARKET TOUR.
INCLUDED ON YOUR PRIVATE TOUR TO AMPAWA FLOATING MARKET.
English speaking great guide.
Luxury van with driver or public transportation like river boat, tuk tuk, skytrain, taxi etc.
Insurance (in compliance with the terms by our insurance company).
Tollway if applicable on this Bangkok day tour.
Boat and tractor ride at local Thai farm.
Dinner at Ampawa.
Water and cold towels in the car.
Lots of Thai snacks and surprises to make your day the most amazing one possible.
WHAT'S EXTRA.
Drinks.
Meals and not mentioned drinks.
Personal expenses.
PRICE FOR 2 PERSONS
PRIVATE VAN ONLY
For every extra traveler please add $ 55 usd for ammenities, taxes and insurance.

Kids to 6 years old travel free * Kids from 6 to 12 years old please add $ 35 per person * Teenagers from 12 to 18 please add $ 45 usd per person for the extra's.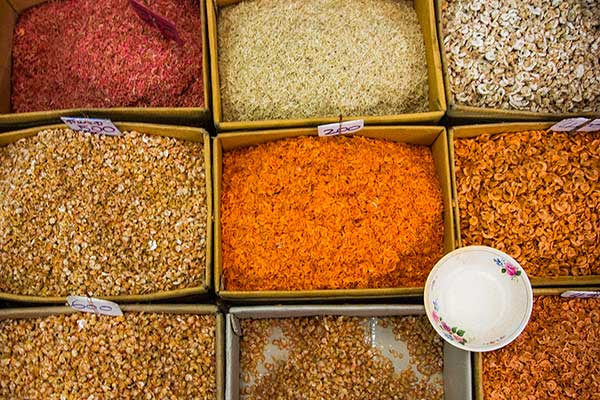 THAI SABAI LIFE CO. LTD.
232 Bangbon Soi 18, Khwang Bangbon, Khet Bangbon, Bangkok 10150
THIS TOUR IS ABSOLUTELY FANTASTIC! Guide Jay is absolutely fantastic! She was engaging and very knowledgeable, explaining the significance of the temples, the Buddhas and the traditions surrounding them.

Most importantly she went the extra mile finding the right Buddhas to "rent" that were blessed by the temple, making them especially important for my Buddhist wife. Jay was calling around and even walked out of stores she thought were too commercial and didn't have the sanctified Buddhas. She found the shop at a temple we had not visited- literally going out of her way for us. She gave to my wife her own string bracelet, and the driver offered her his own bead necklace. The driver was top caliber (as was his van). In addition to offering his necklace, he was always right were he needed to be- no wasted time waiting. There was a cooler with cold drinks inside, a very nice touch on a hot day. Jay got us in the temples without getting stuck in lines and strategically avoided the crowds and traffic. What a wonderful day!!
Peter S.
We were only in Bangkok for two days as we were passing through to other cities, but wanted to see as much as possible in those two days and this was definitely the way to do it! Tommy was INCREDIBLE! He took us to places we would never have been able to find on our own and explained everything that we were seeing. He would stop at local food vendors when he saw something we might like and we tried things that we had never seen before and probably wouldn't have tried on our own because we didn't know what they were.

We loved that he was fast paced when we wanted to be but thorough at the same time. He took the time to take us the local flower market before the temples so that we would have offerings and explained the meanings of the statues around the temples and the rituals within. He also made sure to stop at photo ops to take pictures of both of us (which we never remember to do) and sent the pictures to us before we were even back to the hotel.

It was a HOT day and Tommy seemed to know exactly when we needed a break from the heat and found an air-conditioned detour for a few minutes (whether a museum or shop). After the temple tour, he brought us way back to a restaurant we would have NEVER found on our own (no less known what to order). Tommy ordered for us and the food was the most amazing, authentic Thai!

Tommy knew it was our last day in Bangkok and made sure to squeeze in SO MUCH – even when it came to transportation he got us a ride on a tuk tuk and a long boat. Highly highly recommend! THANK YOU FOR A GREAT DAY!!
McKenzie
Angmo gave me and my family a wonderful day tour around Bangkok. We were picked up from Laem Chabang port where Angmo's driver was ready and waiting for us as we exited our ship. The mini bus we were provided with was very comfortable with nice big roomy seats.
Angmo was wonderful, I contacted her prior to our trip as my mum has walking difficulties so we needed a trip with plenty of places for my mum to sit down and rest and Angmo delivered this, she made sure we visited sites with plenty of seating areas and walked slowly so my mum could keep up.
Angmo was very knowledgeable and we found the sites we visited fascinating. As we only had the day in Bangkok we would definitely like to return for longer next time and will be using Angmo's services again as we couldn't fault the wonderful day she gave us.
Chantal