2 DAYS PRIVATE BANGKOK TOUR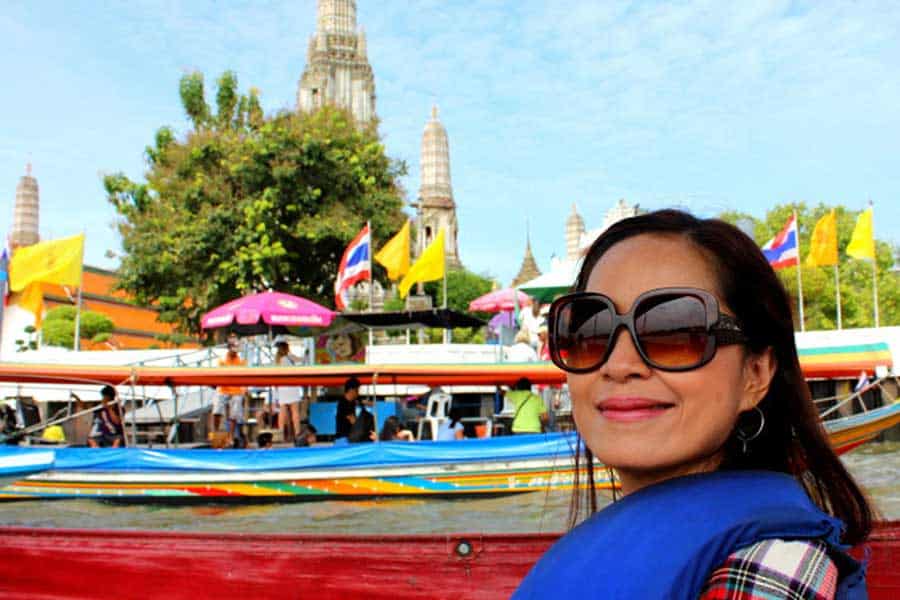 2 DAYS PRIVATE BANGKOK TOUR
If you plan to stay in Bangkok for a few days you can let us know what you would love to do and where you would like to go in the time you have. We will cater a trip according to your wishes which include your personal highlights and some of our personal suggestions for a perfect private Bangkok tour. A personalized 2 or 3 days private Bangkok tour gives you enough time to explore all the highlights of the city and more. On the first day you can see all the best temples, eat the most delicious food, explore the most colorful markets and enjoy this bustling city to the fullest. The second day you can visit the fun and happy floating market area or the ancient capital of Ayutthaya with your private Thai guide to know more about Thai history.
Private Bangkok tour.
If you have more time or if you want to go out of Bangkok for a few days and for example combine Ayutthaya, Kanchanaburi and the floating markets on a 3 days trip that's no problem. We can set out a perfect trip for you and your family within the time frame you have. This will give your private Bangkok tour the best start when you travel to Thailand. Actually it is good to consult with the travel agency of your choice about your whole Thailand trip before you book hotels and flights. A great company will give you the best tips for your time in Thailand. Logistical, local and inspirational. But if you only have a limited time in Bangkok you can always book our Bangkok day tour on top of this page. If you have any questions about your perfect multiple trip in and around Bangkok don't hesitate to ask us.
Some other great Bangkok tours:
HIGHLIGHTS ON THIS PRIVATE BANGKOK TOUR.
We will talk with you up front by email what your interests are so you really get to see and discover your personal highlights.
Private Thailand tour with your personal Thai guide.
Make your personal wishlist come true in inspiring Bangkok and the surrounding areas.
With our personal and experienced advise you will only get the best there is, just for you.
More then 16 years Thailand tour and travel experience.
Great guides.
Fun, Educational and Luxury!
DURATION OF THIS PRIVATE BANGKOK TOUR.
2 days or more on request.
SOME ADMISSION PRICES IN BANGKOK.
Grand Palace and Wat Phra Kaew 500 THB, Wat Pho 100 THB, private boatride 1500/1800 THB per boat depending on the number of travelers, lunch between 50 and 400 THB on average depending on what you eat, other places free to a few hundred Thai Baht per place. 100 THB is approx $ 3 usd.
INCLUDED ON YOUR PRIVATE THAILAND TOUR.
English speaking great guide.
Luxury van with driver or public transportation like river boat, tuk tuk, skytrain, taxi etc.
Insurance (in compliance with the terms by our insurance company).
Tollway if applicable.
Water and cold towels in the car.
Lots of Thai snacks and surprises to make your day the most amazing one possible.
Surcharge for places far out of Bangkok like Kanchanaburi, Pattaya, Khao Yai etc.
WHAT'S EXTRA.
Admission to your chosen sites.
Activities such as longtailboat rides rides etc.
Meals and not mentioned drinks.
Personal expenses.
Hotel.
PRICE BY LUXURY VAN WITH DRIVER FOR 2 DAYS  $ 450 usd for 2 persons. For every extra traveler please add $ 40 usd for ammenities, taxes and insurance
PRICE BY PUBLIC TRANSPORTATION FOR 1 DAY AND BY LUXURY VAN 1 DAY $ 390 usd for 2 persons. For every extra traveler please add $ 40 usd for ammenities, taxes and insurance.

Kids to 6 travel free. Kids from 6 to 12 please add $ 20 usd for the extra's. Teenagers from 12 to 18 please add $ 30 usd per person for the extra's. These prices include visits to Ayutthaya or the Floating Market area. If you would like to travel further away, e.g. to Kanchanaburi, Pattaya, Khao Yai National park etc. there is a small surcharge for the extra mileage, a guesthouse stay for the guide and driver and overtime.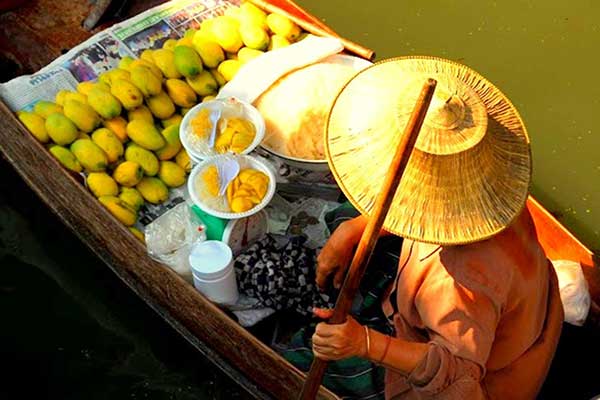 FLOATING MARKET TOUR
Visit the hectic and fun Train Market and Damnoen Saduak Floating Market. Discover the Floating Market and Thai countryside by boat. Eat delicious food at Don Wai sweets and food market.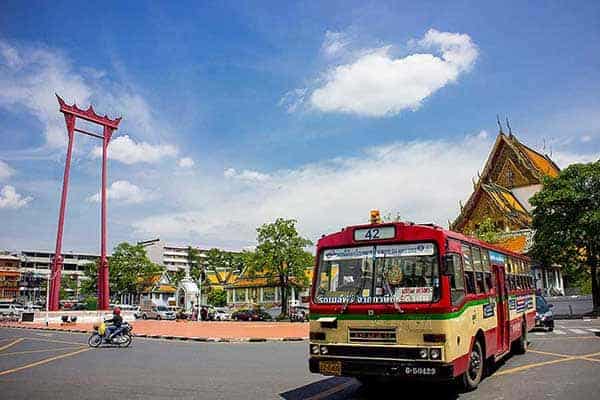 BANGKOK TOURS
This link will take you to our overview page of all the tours in Bangkok that we offer. If however you can't find your Bangkok tour here please don't hesitate to send us a message.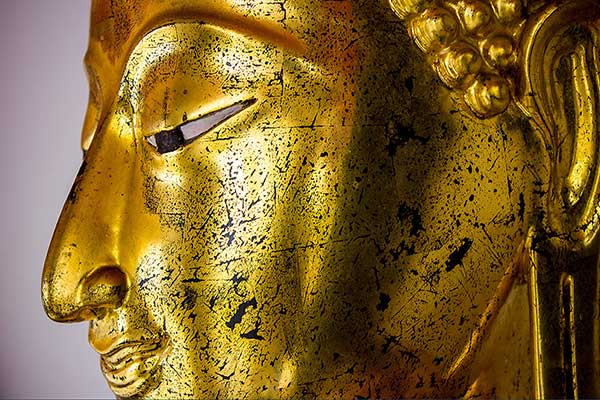 AYUTTHAYA TOUR
This is the best introduction to Thailands history. On this day tour from Bangkok to Ayutthaya you'll emerge yourself into the history of Thailand and Asia. Your private Thai guide will show you all.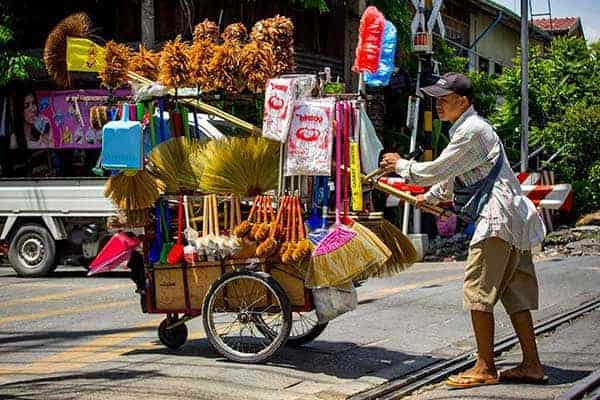 ALL BANGKOK SHORE EXCURSIONS
When your ship docks and stays overnight at Laem Chabang port you can check out all our Thailand Shore Excursions here. Tours to Bangkok, Ayutthaya and Pattaya.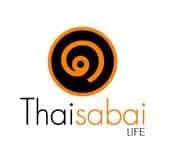 THAI SABAI LIFE CO. LTD.
232 Bangbon Soi 18, Khwang Bangbon, Khet Bangbon, Bangkok 10150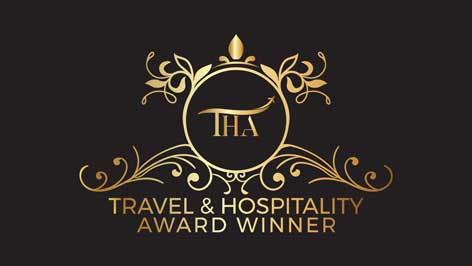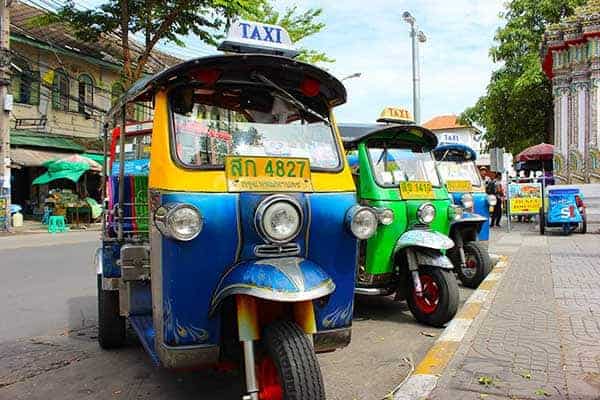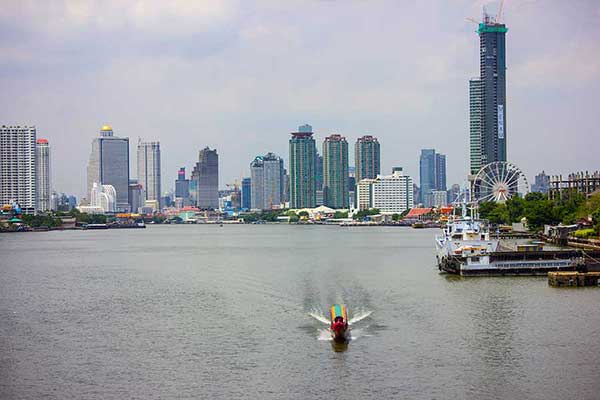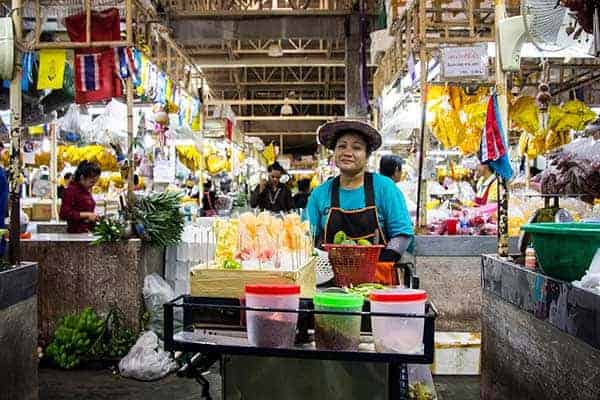 We booked about 6 days of activities with Thai Sabai Life as part of the holiday we booked with them: three nights in Bangkok, and four nights in Chiang Mai.

The tours included elements of: Tuk tuk rides; long tailed boat rides; visiting floating markets; visiting the train line market; visiting the Royal Palace and many temples (Bangkok) and in Chiang Mai the tours were organised with third parties, but included a cooking course, visiting a tea plantation, and a half-day cycling tour.
Yaowarak is tops in all categories! In our 3 days of custom touring we found Yaowarak (Angmo) to be highly professional, always timely, fluent in English, always pleasant & happy, knowledgeable of current & historical Thai culture, history & events, easy to work with, full of suggestions to make our tours even more special, considerate of our needs & wishes, and at the very top level of tour guides. We toured around Bangkok by van, boat & Tuk Tuk – all seamlessly. Special tours south to market & north.
Spent 3 days in Bangkok and Tommy's tour guidance allowed us to maximize what we were able to do in the little time we had. Tommy took care of everything so we didn't have to worry about anything. Temples, markets, eat where the locals eat, custom made suits, best iced coffee you'll ever try, canal tours….you name it, we packed it in. The time saved is worth the money, I'll be calling Tommy ever trip back…and I will be back!