9 days thailand holiday
9 Days Thailand Holiday
This 9 days Thailand holiday starts in Bangkok. Then you'll visit the famous train and floating market, explore nature in Kanchanaburi and see the ancient capital of Ayutthaya. Bike around the historical park of Sukhothai and explore the mountainous area in Northern Thailand.
Tour Style
City Tour –  Thai Food –  Nature – Temples – Family – Local Lifestyle –  Markets – History – Animals –  Culture – Mountains – Hilltribes.
price
$ 2957 Usd. for 2 persons.
Extra traveler + $ 553 Usd. per person.




About This 9 Days Thailand Holiday
This 9 days Thailand holiday will  show you all. Bangkok, the floating market, Kanchanaburi (River Kwai), Ayutthaya, Sukhothai, Chiang Rai and Chiang Mai together. During this 9 days Thailand tour trip you'll get to know everything about Thailand together with your private Thai guide.
Day 1:
Arrival in Bangkok and a private transfer to your hotel in the city. Time to wind down and explore the area around your hotel on your own. Late afternoon your private Thai guide will take you on a delicious and private Bangkok Food tour. Wander along Chinatown by night, stop at the best local eateries and taste delicious Thai (street) food.
As in this tour.
Day 2:
By public transportation or private van with driver (as you desire) you'll explore the highlights in Bangkok city with your private Thai guide. You'll visit the flower market, Wat Pho, the Grand Palace and the Emerald Buddha at the Wat Phra Kaew temple. Enjoy a fun tuk tuk ride and escape the Bangkok heat on a longtail boat which shows you the local areas of the city. At night you can book an optional dinnercruise along the Chao Praya river.
As in this tour.
Day 3:
Check out from your hotel in Bangkok and at 7 am you'll drive out of Bangkok to the hectic train and floating markets. A visit to both these famous markets should not be missed. By boat you'll explore the Thai countryside and visit a 100 year old Thai style house. Then enjoy some free time at the floating market before continuing to Kanchanaburi city.
Kanchanaburi is famous for the 'Bridge over the river Kwai' which was build in the WWII by POW's ordered by the Japanese. You'll get to see the history at the war museum and walk along the bridge before or after lunch.
In the afternoon make a train ride along the Birma railway tracks for around 30 minutes (depending in time schedule). Check into your hotel in the area.
Almost as in this tour. But no monkeys and continue to Kanchanaburi instead of returning to Bangkok.
Day 4:
A full day to explore the Erawan waterfalls and see the beauty of this 7 layered fall (in the dry season please don't expect lots of water). You can choose to visit an elephant sanctuary and bathe these majestic animals to interact with them (optional activity). Or if you like walking and knowing more about the WWII history you can visit the Hellfire pass and make a short trek to see the impressive nature and man caved railway track through the rocks.
Day 5:
Today this Thailand holiday will bring you to the ancient capital of Ayutthaya where you'll wander amongst the historical temple ruins and learn all about Thai and Asian history. After a local lunch drive along the highway for around 6 hours to Sukhothai historical park. Check in and relax at your hotel.
Day 6:
In the morning you'll hop on a bike and discover the first capital of Siam, the former name of Thailand. This ancient city is located in the rural Thai countryside and you'll see local farmers harvesting or planting rice, have some delicious Sukhothai noodlesoup and see impressive temple ruins. In the afternoon drive through lush mountains and see the real Thailand pass you by.
Arrive in Chiang Rai late afternoon and taste some fine Northern Thai food.
Day 7:
A full day to spend in Chiang Rai province and see the unknown but beautiful gardens at Doi Tung, visit 2 different hilltribes and learn about the history of the opium trade in Asia and the world. Northern mountains and nature, what more do you want!
Day 8:
A 3 to 4 hour drive through one of the most scenic routes will bring you to Chiang Mai. But first you'll visit the precious white temple of Wat Rong Khun. This artist impression of what Buddhism and Thai religion is can not be missed.
Around lunch you'll arrive in Chiang Mai and here you'll drive up to Doi Suthep mountain to have a magnificent view over the city and to visit the most holy temple in the North. After the blessings are done check in to your hotel.
Day 9:
Your guide and driver will take you on a half day city tour so you can see the highlights and get to know your surroundings. After lunch your guide and driver will say goodbye and you can enjoy some free time at the pool or enjoy a Thai massage.
The rest of the tour is for you to decide. You can spend some more days in Chiang Mai and take a Thai cooking class, make a one or multiple days trek in the area, visit elephants, zip through the Northern jungle on a zipline or make a bike tour around the city and countryside.
When you're ready you can fly to one of the pristine islands in the South or continue to another place of your dreams. We can suggest you waht to do if you like.
Itinerary
Day 1: Arrival and transfer to your hotel. At night a private Bangkok Food tour. Overnight (ON) in Bangkok.
Day 2: Explore the Grand Palace, Wat Phra Kaew, Wat Pho, flower market and make a longtail boat ride through the canals in Bangkok. ON Bangkok.
Day 3: Visit the train and floating market and the Bridge over the river Kwai. make a trainride along the Birma tracks. ON Kanchanaburi.
Day 4: Enjoy the natural surroundings in Kanchanaburi and visit the Erawan waterfall. If you like you can bathe with elephants or trek through the Hellfire pass. ON Kanchanaburi.
Day 5: Learn about Thai and Asian history at the ancient capital of Ayutthaya. Drive on to Sukhothai historical park. ON Sukhothai.
Day 6: Bike around Sukhothai historical park and drive on to Chiang Rai. ON Chiang Rai.
Day 7: Explore Doi Tung gardens, hilltribes, golden triangle and opium museum and enjoy the mountains in the North. ON Chiang Rai.
Day 8: Visit Wat Rong Khun temple and drive to Chiang Mai. Visit Doi Suthep mountain and temple. ON Chiang Mai.
Day 9: Half day Chiang Mai city tour.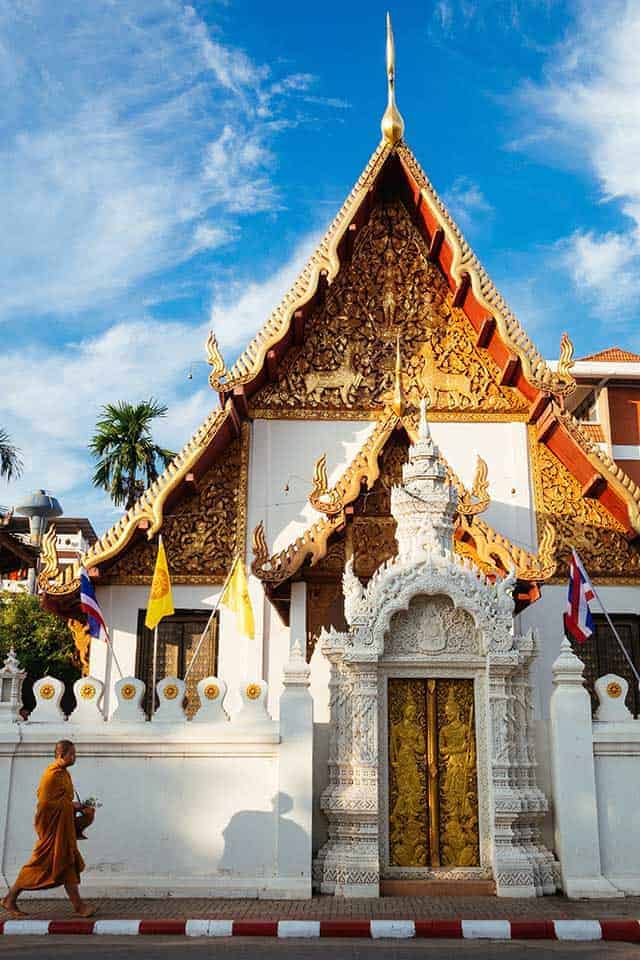 Highlights on this 9 days Thailand Holiday.
Fully private 9 days Thailand holiday for you.
Delicious private Bangkok food tour.
Amazing highlights in Bangkok.
Dinnercruise in Bangkok (optional.)
The hectic train and fun floating markets.
Fun boat rides.
Asian history and Birma railway track.
Bridge over the river Kwai.
Kanchanaburi nature.
Elephant bathing (optional) or Hellfire pass trek.
Thai history.
Visit Ayutthaya and Sukhothai ancient cities.
Bik trip in Sukhothai historical park.
Visit the beautiful North.
Hilltribes and wat Rong Khun white temple.
Best of Chiang Mai.
Local Thai lifestyle and impressions.
Certified and fun local Thai guides.
Once in a lifetime experience.
Fun, Exciting and Happy!
Meeting Point
We will pick you up from the airport or meet you in the lobby of your hotel inside Bangkok city, as you wish.
Transportation
By private airconditioned upgraded van with excellent driver.
Duration
This tour is for approximately 8 to 9 hours per day inclusive driving times.
Kid Friendly
Yes, this tour is suitable for children.
What To Bring
Sunscreen.
Comfortable/Polite clothes.
Local Thai money.
Comfortable shoes.
Sunglasses and sun hat.
Camera.
What's Included
Private English speaking guide for 9 days.
Airport transfer on day 1.
Private Bangkok food tour by public transportation.
Admission fees as in the program.
2 x boatride (Bangkok, floating market.)
Private Transportation.
War Museum and train ride in Kanchanaburi.
Erawan waterfall.
Ayutthaya and Sukhothai ancient ruins and capital.
Chiang rai and Chiang Mai highlights.
Hill tribes and opium museum.
Golden triangle.
Bike trip in Sukothai.
City tour in Chiang Mai
Guesthouse for your guide and driver for 6 nights out of Bangkok.
Return fare for driver and your guide.
Water , cold towels and snacks as offered during the tour.
Gasoline, parking fees and tollway fares.
What's Extra
Personal Expenses.
Souvenirs.
Meal and drinks (so you can choose what to eat.)
Hotels (we will select hotel based on your preferences which we can book for you if requested.)
Elephant bathing (optional.)
Dinnercruise in Bangkok (optional.)
Local Cash Needed
Around 1500 THB per person (approx. $ 50 Usd.) per day.

This is for the souvenirs, meals, drinks etc. This is based on previous guests so it's an estimate. 
Other Exotic Tours You Might Love
If you love to see less then this 9 days Thailand holiday, then take a look at these tours. These tours are highly endorsed and loved by travelers before you. Do check them out for more amazing Bangkok tours and excellent local experiences. Authentic and handcrafted for descerning travelers like you.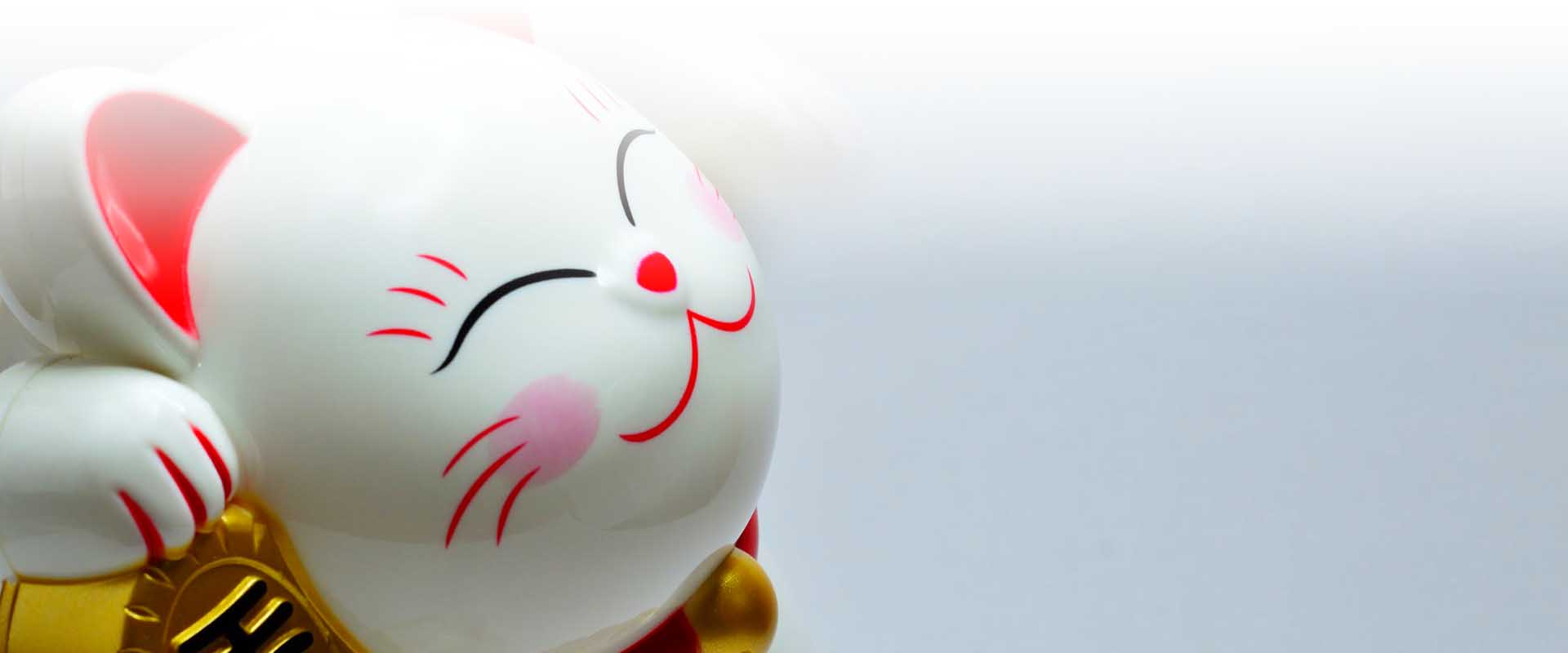 guest reviews
99.603

1746018% 

5 *

reviews
Thai Sabai Life
Bangkok Tours – Thailand Tours
Address
5/73 Wararom 81,
Village Bang Bon 5, Kwaeng Bang Bon,
Bang Bon, Bangkok 10150
Click Here To Watch Our Tour Video's