bangkok Food tour
Bangkok Food Tour
On this private Bangkok food tour your private Thai guide will meet you at your hotel. Most fun is in the late afternoon but at daytime it's fine as well. Together you will start this delicious trip and you'll take a local way of transport to the first mouthwatering place on your food journey today.
Tour Style
City Tour –  Family – Food – Local Lifestyle – Night/Day.
price
$ 197 USd. for 2 persons only.
Extra traveler + $ 37 Usd per person.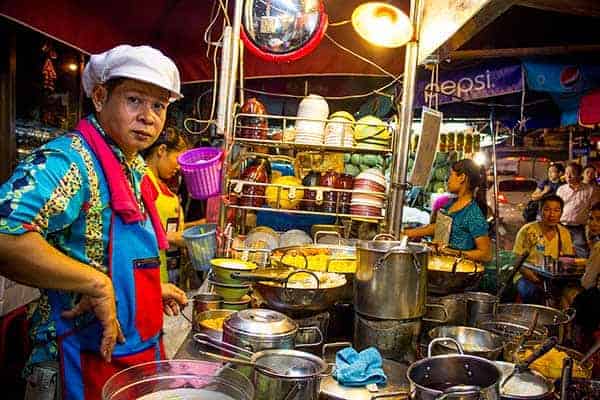 About This Bangkok Food Tour
Depending on the season and the day of the week, you will get to taste so many unknown kinds of fruits and streetfood it will astound you. In the hot season for example we will take you to one of the best sticky rice with mango restaurant in Bangkok. As we know that all visitors to Thailand will love this dish!
This private Bangkok food tour will take you through the local life of Bangkok people.
Along the day we will pass a few local markets that are famous for their dishes and where people from all over Bangkok will come just to eat these superb and mouthwatering Thai and Chinese dishes. Lots of Bangkok people will drive more then 2 hours to get there. This is because many of the places we visit are already in the hands of the same family for decades. Many of the recipies go on from mum to daughter and from father to son. Bangkok people are always up to satisfy their craving for these fantastic dishes together with their friends and family. As you will find out on this day, delicious food is the essence of life for all Thai people. Food is the greatest joy in life and this should be enjoyed as much as possible.
Chinatown, khao san road and other secrets revealed.
During your nightly explorations you will pass streetmarkets with fresh food but maybe also marjets with local fashion and hip items for the young Thai people that go there every night. To end the night your guide will take you to a nice rooftop bar for the views over the city or a local pub opposite Wat Arun for a romantic view over this ancient temple.
You'll Love Thai Streetfood!
On this day we don't really follow a strict program as there are so many great but unknown and secret places to visit. We want you to taste the best and lots of different dishes when you go on this delicious private Bangkok food tour with us.
Itinerary
At 4 pm your Thai guide will meet you at your hotel.
Embark on your Bangkok Food Tour by public transportation to for example Bang Rak area for Noodle tasting.
Explore Chinatown at night for some amazing Thai/Chinese fusion dishes.
Unique night visit to the colorful Flower Market to learn about Thai herbs and spices.
Walk along Khao San road and taste fried scorpions or insects.
Have a drink at a rooftop bar at the Chao Praya riverside.
Back to your hotel around 8 or 9 pm.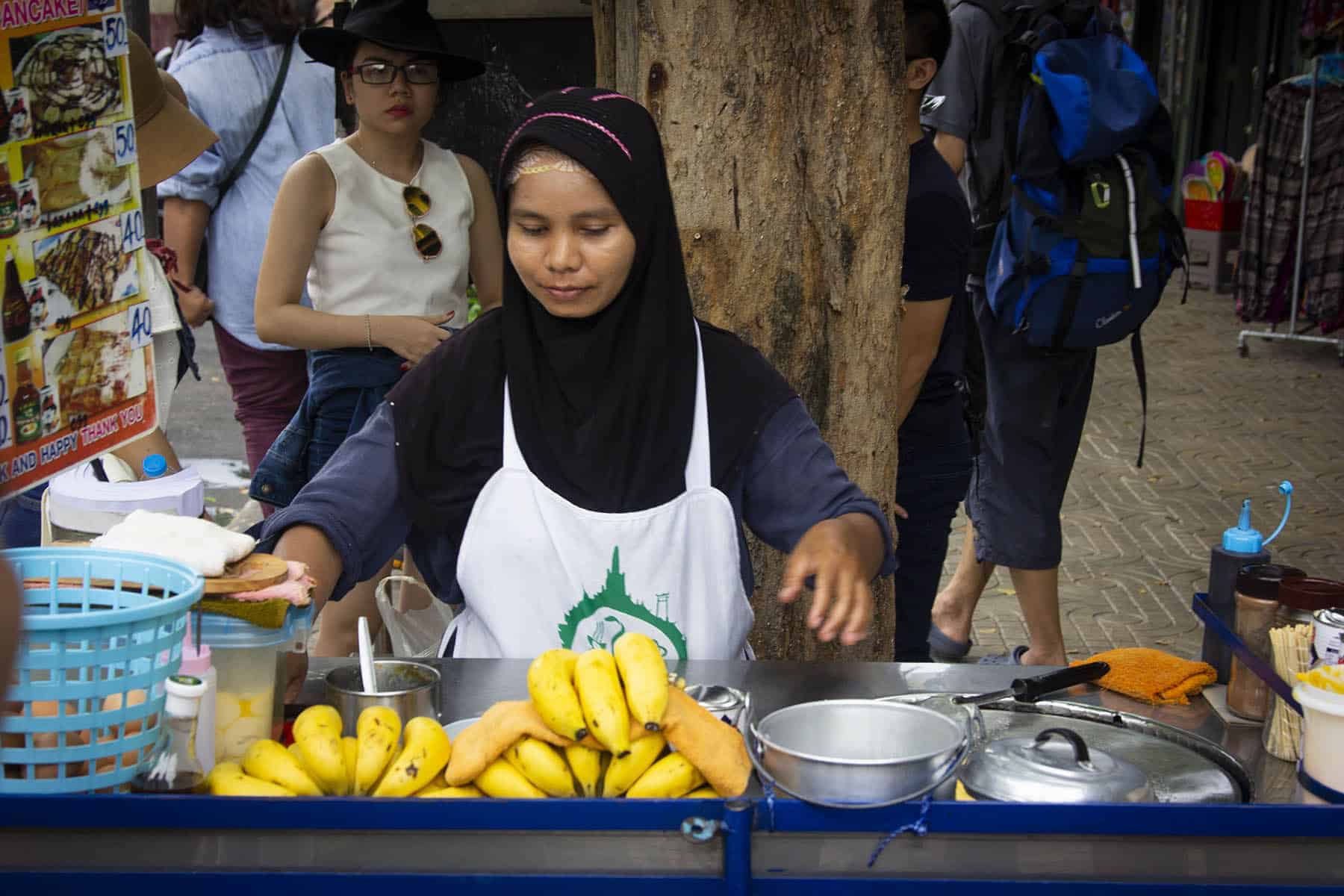 Highlights
HIGHLIGHTS ON THIS DELICIOUS BANGKOK FOOD TOUR.
Thai food secrets discovered.
The best Thai street food around.
Experience local transportation modes.
A feast for your senses.
Great views over the city after the best Thai street food you can imagine.
Fun evening markets to stroll around.
Meeting Point
The lobby of your hotel inside Bangkok city.
Transportation
By public transportation like tuk tuk, foot, taxi, skytrain etc.
Duration
This tour is for approximately 4 hours inclusive traveling times.
Kid Friendly
Yes, this tour is suitable for children.
What To Bring
Comfortable clothes.
Local Thai money.
Comfortable shoes.
Camera.
What's Included
Private English speaking guide.
Public Transportation.
Water and all the food as offered during the tour.
What's Extra
Personal Expenses.
Souvenirs.
Other drinks.
If you would like to visit places that require admission this is not included.
Private boat rides are not included but can be paid and arranged on spot.
Local Cash Needed
Around 1000 THB per person (approx. $ 32 Usd.)

This is for the souvenirs, drinks etc. This is based on previous guests so it's an estimate. 
Other Exotic Tours You Might Love
These tours are highly endorsed and loved by travelers before you. Do check them out for more amazing Bangkok tours and excellent local experiences. Authentic and handcrafted for descerning travelers like you.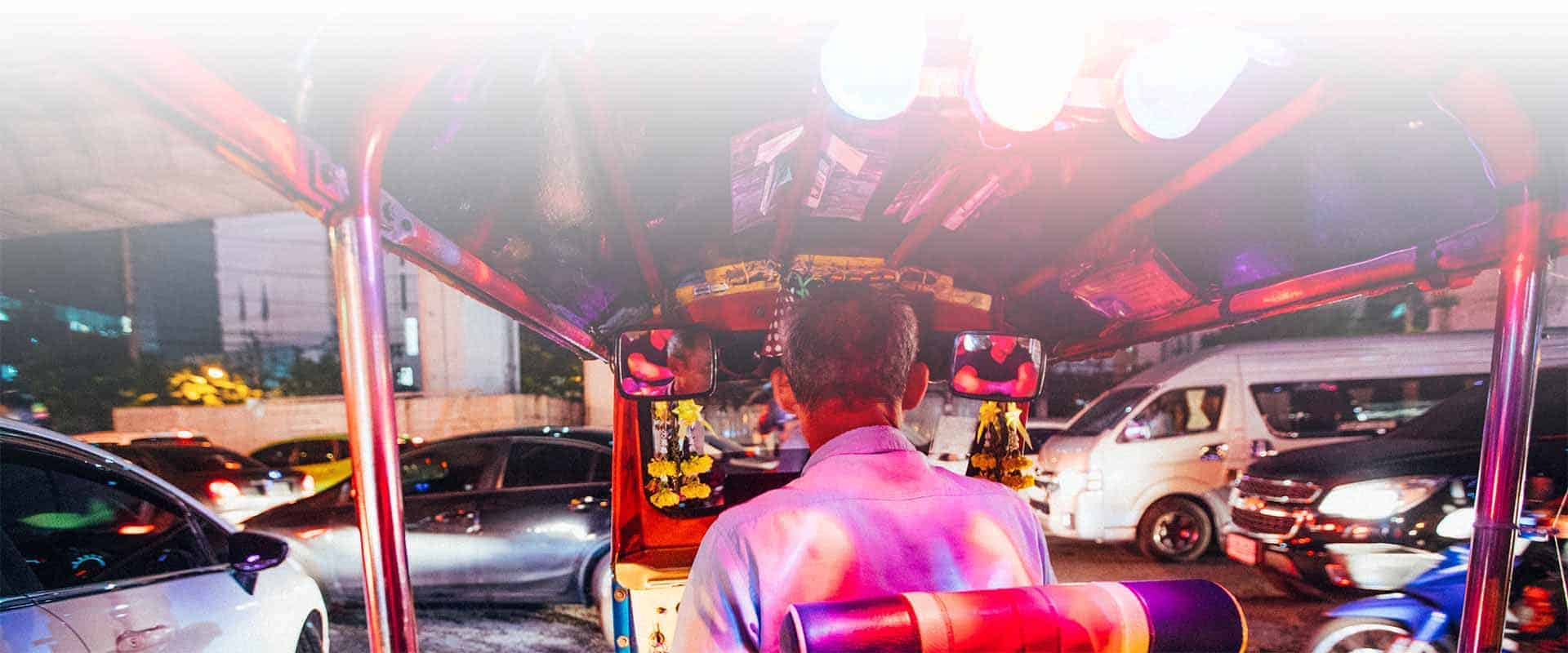 guest reviews
99.603

1746018% 

5 *

reviews
Thai Sabai Life
Bangkok Tours – Thailand Tours
Address
5/73 Wararom 81,
Village Bang Bon 5, Kwaeng Bang Bon,
Bang Bon, Bangkok 10150
Click Here To Watch Our Tour Video's