1 day amphawa floating market tour
Amphawa Floating Market And Lotus Pond Tour
Amphawa floating market is a traditional and vintage style weekend nightmarket just outside of Bangkok city. It opens on Friday, Saturday and Sunday nights. This weekend floating market attracts lots of local Thai people from Bangkok and other places in Thailand. It's one of the highlights for travelers that look for alternative trips and activities next to the highlights in Thailand.
Tour Style
Weekend Tour – Countryside –  Local Lifestyle –  Family – Food And Market Tour.
price
$ 351 Usd. for 2 persons only.
Extra traveler + $ 53 Usd. per person.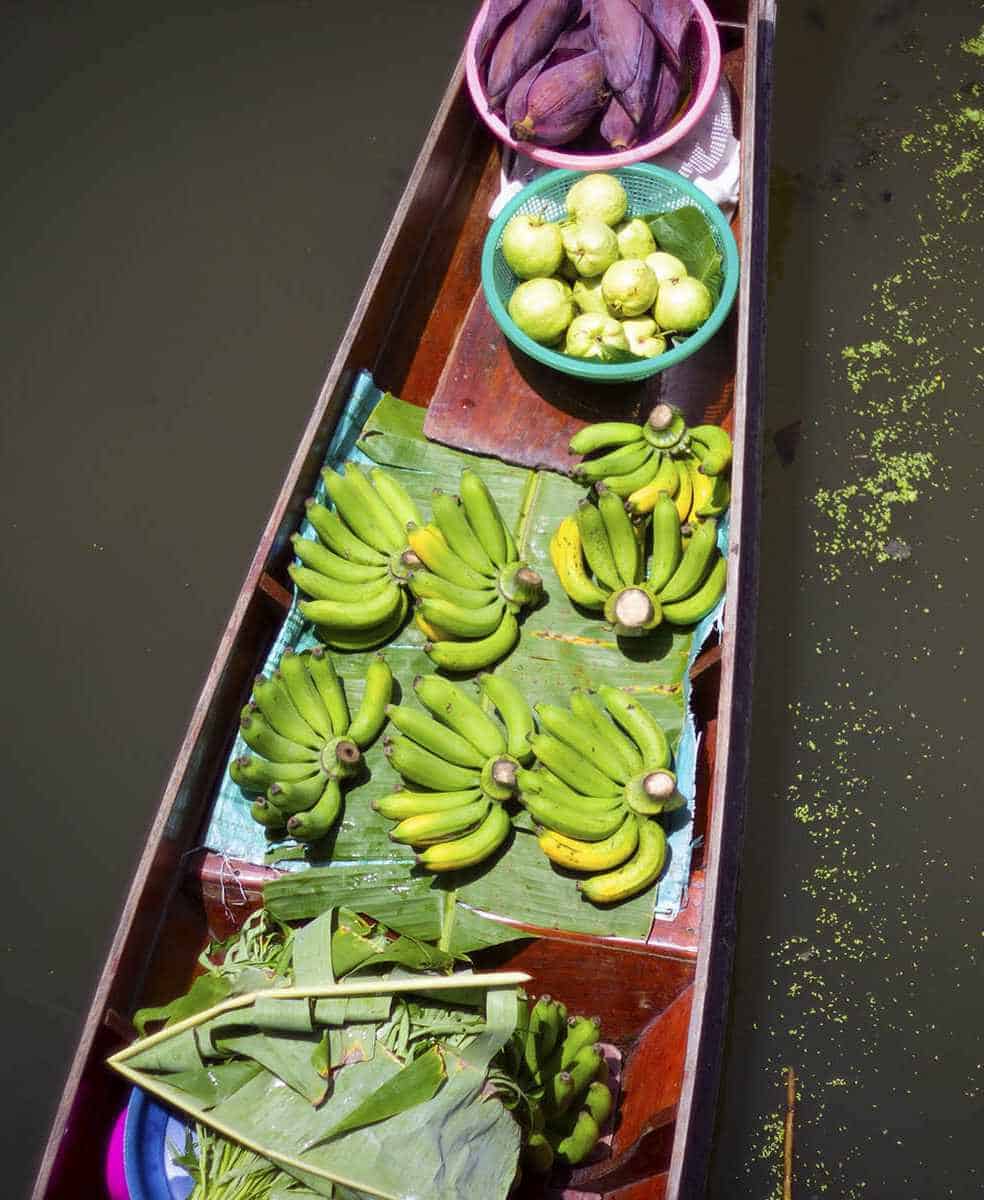 About This Tour
AMPhAWA FLOATING MARKET IS A VINTAGE LOVERS PARADISE.
Around 1 pm. your private guide and driver will meet you at your Bangkok hotel. First you'll drive to Don Wai market in about 45 minutes (depends on your hotel location). Here you will try some of the many Thai sweets, snacks and tropical fruits that are grown by local farmers in the area. This market is known and 'locally famous' for all the snacks and sweets so if you love food and new taste experiences you will love this place.
THAI COUNTRYSIDE EXPERIENCE.
After this continue by your private luxury van for a small distance and hop on board a local boat to discover the Thai countryside. You'll visit a local farm to see the ricefields and orchard by typical Thai tractor. This short ride is fun for young and old! A beautiful lotus pond where the farmers grow and harvest lotus flowers which will be used for Buddhist ceremonies in temples in Bangkok await. Seeing thousands of lotus flowers bloom always impresses people and you might learn how to fold the pettals into small artworks if you like.
IN WEEKENDS AND AT NIGHT ONLY.
Another 1 hour drive will bring you to the Amphawa floating market. This weekend floating markjet only opens at night and it's so wonderful to see the old wooden shop houses all lit up at night. The local community is selling local Thai food, handcrafted souvenirs and antique bikes and photographs are displayed as decoration. It's a great impression of Thai life in forebygone times.
After a delicious Thai dinner (not included) your guide and driver will bring you back to your hotel in about 1,5 hours drive. This tour is great for young and old and especially if you're looking for a more of the beaten track experience this is a trip you'll love for sure.
Amphawa floating market, here we come!
Itinerary
At 1 pm your Thai guide and driver will meet you at your hotel.
Drive to Don Wai sweets and snack market.
Drive on to a secret lotus pond and local farm to visit this unique pllace.
Continue to Amphawa floating market and have dinner here.
Free time to enjoy the market with your Thai guide.
Back at your hotel in Bangkok around 9 pm.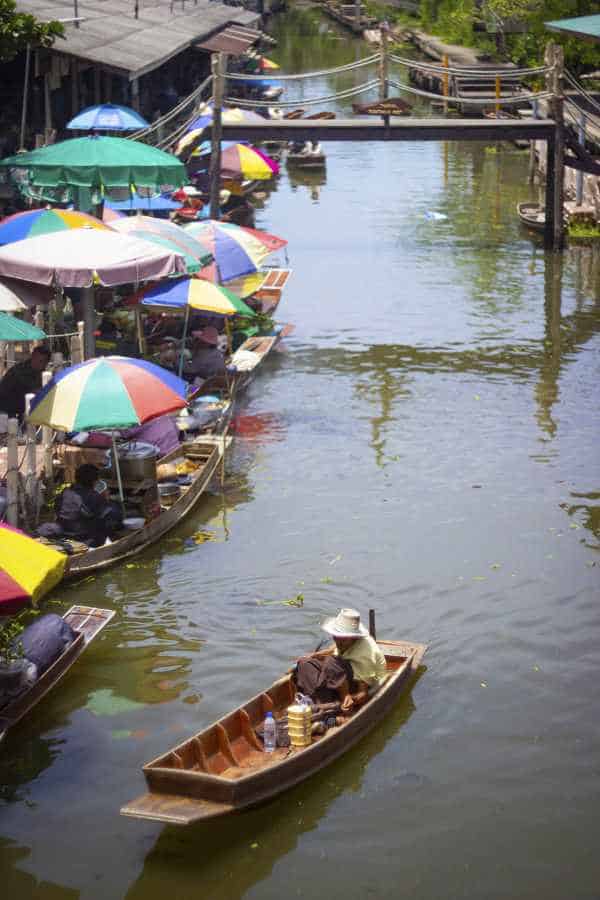 Highlights
HIGHLIGHTS ON THIS AMPHAWA FLOATING MARKET TOUR.
Thai food and sweets tastes at Don Wai food market.
Visit to local Thai farm to see rice fields and orchard.
Fun Thai tractor ride.
Beautiful lotus flower pond.
Vintage Amphawa floating market experience.
Certified private Thai guide.
Great photographs.
Of the beaten track tour.
Fun, Educational and Local!
Meeting Point
The lobby of your hotel inside Bangkok city.
ON FRIDAY, SATURDAY AND SUNDAY ONLY.
Transportation
By private airconditioned upgraded van with excellent driver.
Duration
This tour is for approximately 8 hours inclusive driving times.
Kid Friendly
Yes, this tour is suitable for children.
What To Bring
Sunscreen.
Comfortable clothes.
Local Thai money.
Comfortable shoes.
Sunglasses and sun hat.
Camera.
What's Included
Private English speaking guide.
Private Transportation.
Boat and tractor ride at local Thai farm.
Water , cold towels and snacks as offered during the tour.
Gasoline, parking fees and tollway fares.
What's Extra
Personal Expenses.
Dinner.
Souvenirs.
Food and drinks not offered.
Lunch.
Local Cash Needed
Around 1500 THB per person (approx. $ 50 Usd.)

This is for the personal expenses, souvenirs, dinner or lunch if you like etc. This is based on previous guests so it's an estimate. 
Other Exotic Tours You Might Love
These tours are highly endorsed and loved by travelers before you. Do check them out for more amazing Bangkok tours and excellent local experiences. Authentic and handcrafted for descerning travelers like you.
Another Great Tour
If you wish to visit Bangkok in the morning you can book this tour.

guest reviews
99.603

1746018% 

5 *

reviews
Thai Sabai Life
Bangkok Tours – Thailand Tours
Address
5/73 Wararom 81,
Village Bang Bon 5, Kwaeng Bang Bon,
Bang Bon, Bangkok 10150
Click Here To Watch Our Tour Video's