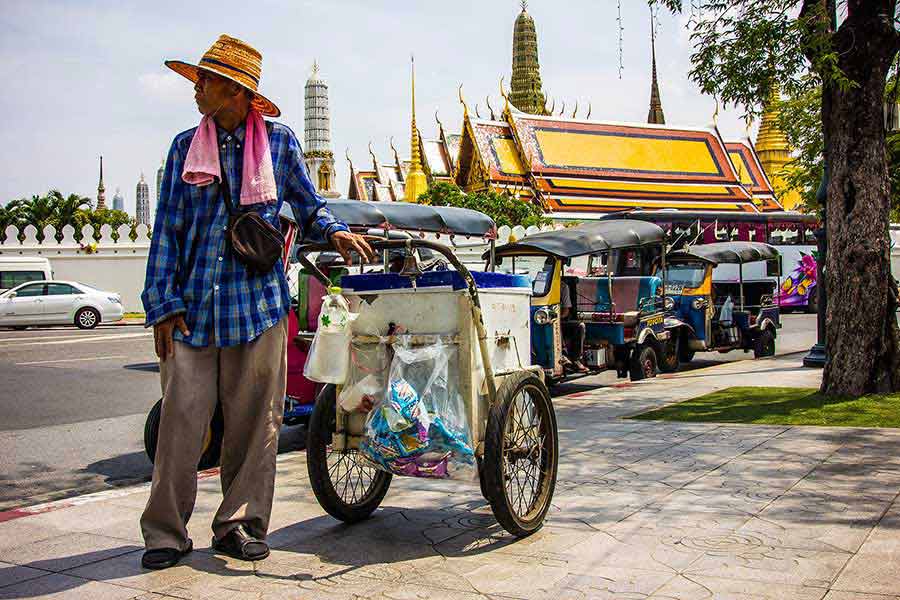 THE ROYAL PALACE AND WAT PHRA KAEW HIGHLIGHTS.
Buddhist temples are among the highlights of Bangkok. Nowadays Thailand counts approximately 35.000 Buddhist temples all over the country. So visiting them all will be a life taking activity. That's why we have selected the best temples and Royal Palaces here for you to get an impression which places you could visit when you're in Bangkok.
THE ROYAL PALACE AND WAT PHRA KAEW.
The official Thai name for the cultural gem of the country is Phra Borom Maha Ratcha Wang. The contruction began as early as 1782 and was ordered by the newly crowned King of Siam, Buddha Yodfa Chulaloke. He had just risen to power after King Taksin was overtrown and the new King set up the new capital of Siam on the western banks of the Chao Praya river.
Using the ancient capital of Ayutthaya as a blue print for the Palace and the city, Bangkok and the Royal Palace soon became  the new ruling power in the area.
TO SEE THE MOST OF BANGKOK HIGHLIGHTS YOU NEED 2 TO 3 DAYS.
Nowadays the Palace is only used for ceremonies and state affairs. The rest of the year it's open to the public and it's the cultural highlight of the city. There are many different buildings and not all are open to the public but just wandering around the Palace grounds will give a an amazing impression about the Thai Monarchy and the history of Thailand.
To visit the Royal Palace please remember to wear descent clothing. wear a shirt that covers the shoulders and a skirt or long pair of trousers.
WAT PHRA KAEW.
The Wat Phra Kaew is the Royal temple on the Palace grounds. This temple is home to the revered Emerald Buddha. This statue is believed to bring fortune and prosperity to the country it resides in and watching Thailand 's economical grow over the last decade it might be true.
When visiting any temple or private home in Thailand please take of your shoes before entering the building. This way you show respect to the temple and the local culture.
If you would love to see and visit some of the Bangkok highlights we're here to bring you there.
WAT PHO RECLINING BUDDHA..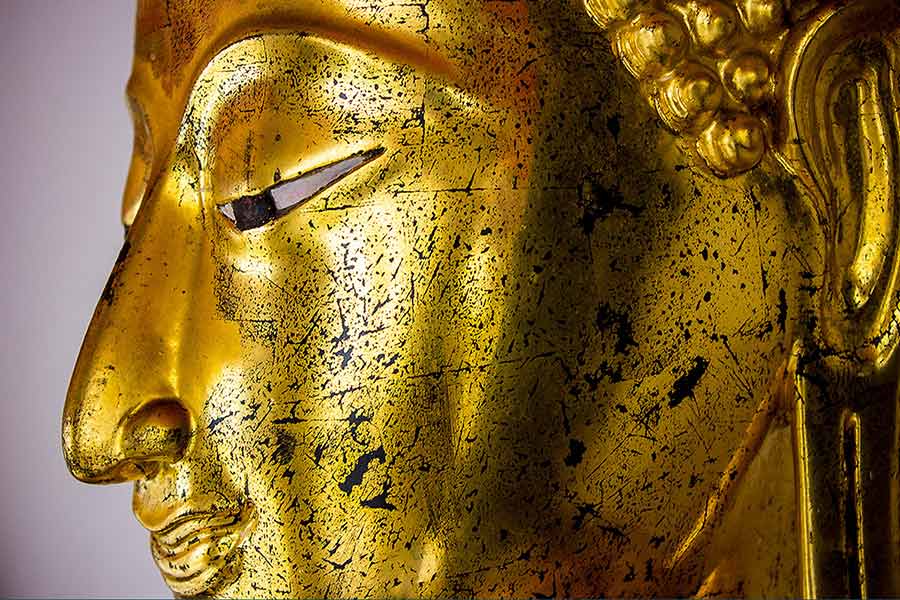 WAT PHO RECLINING BUDDHA TEMPLE.
The first university in Thailand started at the temple grounds of Wat Pho. Nowadays it is still the most famous Thai massage school in the world and many Thai people and foreigners are studying here to become a Thai massage specialist.
The temple grounds are also home to the ashes of the first 4 Kings of the Chakri dynast. But for most visitors the most impressive site will be the 46 meters long reclining Buddha. The temple is located behind the Grand Palace and was build in the same era as the Royal Palace.
THE ROYAL TEMPLES OF BANGKOK.
When visiting the imense reclining Buddha image for the first time you will feel impressed with the golden light that reflects from this revered Buddha. In the back of this statue you will find an activity to do which will bless your Thailand trip and it will teach some things about Buddhism in the same time. Your private Thai guide will let you experience this ritual if you like.
WAT PHO RECLINING BUDDHA TEMPLE.
On a first visit to Thailand this ancient Buddhist temple is a must visit and can easily be combined with a visit to the flower market or the Royal Palace as it's all in the neighborhood. After these impressive sites you can walk to the riverside and have a nice meal or a cold glass of freshly prepared fruitjuice to enjoy the busy riverlife which is also considered one of Bangkok's highlights.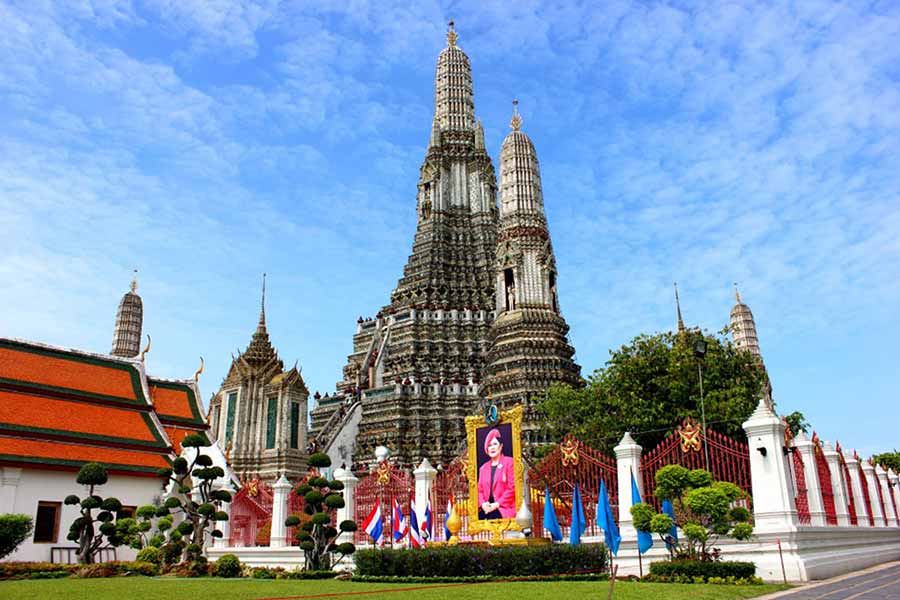 WAT ARUN TEMPLE OF DAWN.
Besides the river and opposite the Grand Palace you can see the stunning Wat Arun. This temple has been newly redecorated by King Taksin and it is covered by Chinese porcelain which was imported from China. Wat Arun is known to be one of the most famous landmarks in the city and even French maps from the 17th century show this ancient temple and tell about it's importance to the Thai community at that time.
WAT TRAIMIT PURE GOLDEN BUDDHA.
Wat Traimit is located near the Chinatown welcome gate and if you have the time do visit it. The Buddha statue in a meditating posture is made out of pure gold and weighs about 5500 kilograms. A long time ago it was found in the river covered with a thick coating of plaster. By accident some plaster came of and the monks of the temple discovered the golden Buddha inside. Covering precious Buddha statues with plaster was used as a technique in former times so the enemy would not try to steal the statues after winning the battles in the ancient wars. On the temple grounds is also a museum which explains the history of Chinatown and the Chinese community in Bangkok.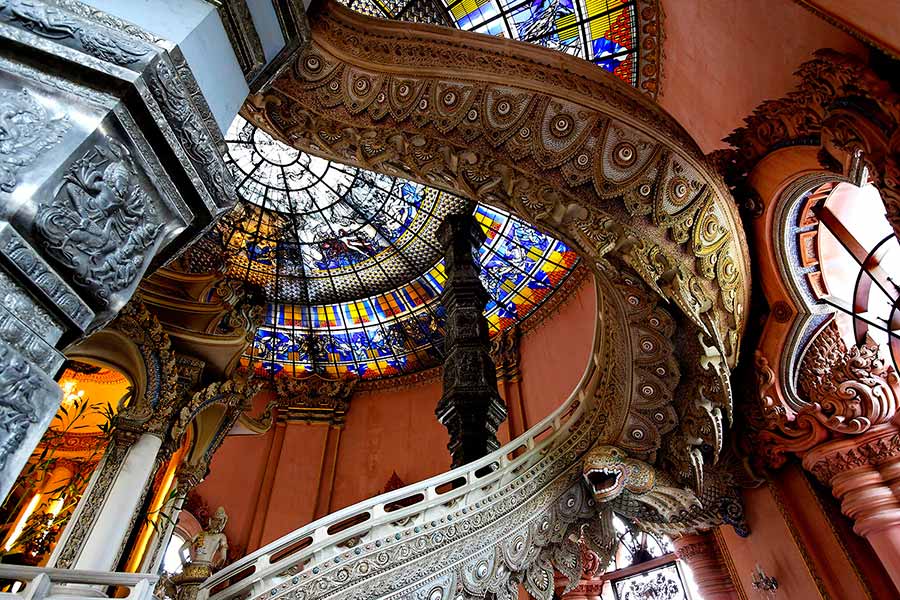 ERAWAN MUSEUM.
One of our personal favorites is the lesser known Erawan Museum. This three headed elephant shaped building houses ancient Buddhist artifact and statues from South East Asia. The stained glass roof is he most beautiful roof you will ever see. Created and designed by late business owner Mr. Lek Wiriyapan who has used much of his funds for the preservation of Asian history and culture. On our trip to the floating market you do have the chance to visit this sacred site if you like.
GO ON THE UNBEATEN PATH TO SEE A TRUE BANGKOK HIGHLIGHT.
If you have any other specific temples and Palaces in Bangkok that you would like to know about please send us an email with your questions or requests and we'll be happy to cater to your specific wishes. Of course Bangkok has many more temples and Palaces but the ones above are the most important and sacred spots in town. In our Bangkok Highlights tour we will visit some of the most important places like the Wat Pho and Grand Palace. If you would like to visit other temples then our Tailor Made private Bangkok tour is best for you as you get to decide where to go and what to do on your special day.
DRESSSCODE FOR BANGKOK TEMPLES AND PALACES.
For visiting temples and Palaces in Bangkok please note that descent clothing is appreciated and sometimes obligatory. For temples a normal t-shirt or blouse with a pair of shorts that cover the knees is fine for men and women. To visit the Grand Palace men have to wear a long pair of trousers to the ankles and women do have to cover their knees as well. Thank you for respecting these simple rules for a great time in Thailand.
Temples and Palaces in Bangkok discovered with us is like being a Royal under our patronage.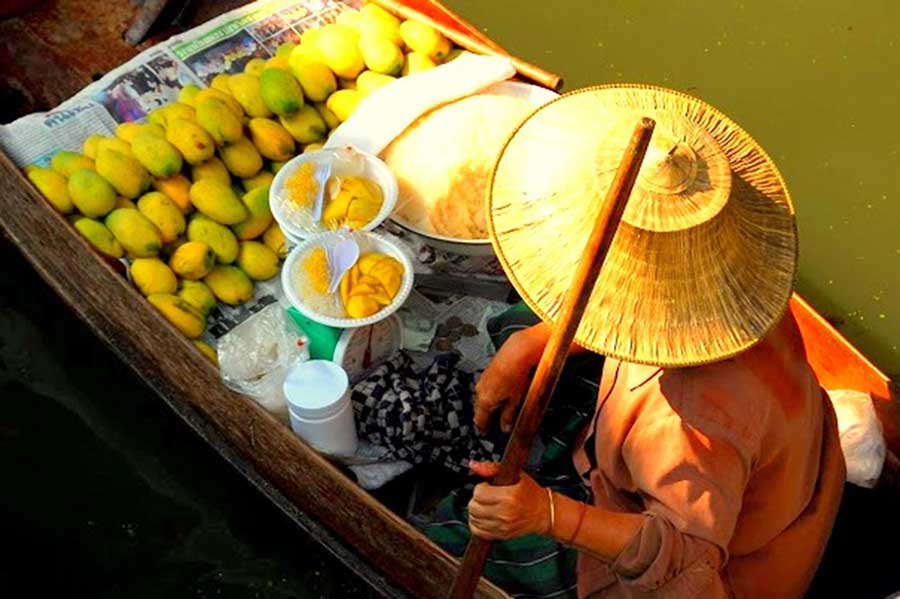 DAMNOEN SADUAK FLOATING MARKET.
The most traditional market around Bangkok is the Damnoen Saduak Floating Market. Here the sellers still sell all their fruits and vegetables by boat. Thailand is the number one exporter of tropical fruits in the world and here you can get a taste of it all. Fresh mango's, durian, mangosteen, rambutans, guava and so much more mouthwatering fruits are sold here daily.
A REAL MORNING MARKET.
The market only opens in the morning until around 11.30 a.m. so to visit this floating market you have to rise a bit early. If it's to early for breakfast at your hotel you can have some fantastic noodle soup here from one of the boats. Freshly made for you and spiced up to your own taste with pork, chicken and different kinds of herbs. Nowadays there are almost no floating markets left so Damnoen Saduak and Tha Kha floating markets are really worth the visit to get to know some more about Thai traditions and the local Bangkok highlights.
THA KHA FLOATING MARKET.
Tha Kha floating market is not far away from the Damnoen Saduak floating market but only opens in the weekends. The Tha Kha floating market is a bit smaller and less famous then the Damnoen Saduak floating market that's why some people love to go here. So depending on your wish and time schedule you can either choose to go to the Tha Kha floating weekend market or Damnoen Saduak floating market. At both floating markets they sell the same fruits, noodle soup and the best fried bananas in Thailand.
LAT MAYOM FLOATING MARKET.
The floating market of Lat Mayom is gaining popularity amongst travelers that visit Bangkok in the weekend. This market is quit small and only opens on Saturday and Sundays but it's a fun place to hang around and try some delicious noodle soup for example. Best time to go here is early mornings as all the food is fresh and the shops open.
BANGKOK WEEKEND MARKETS..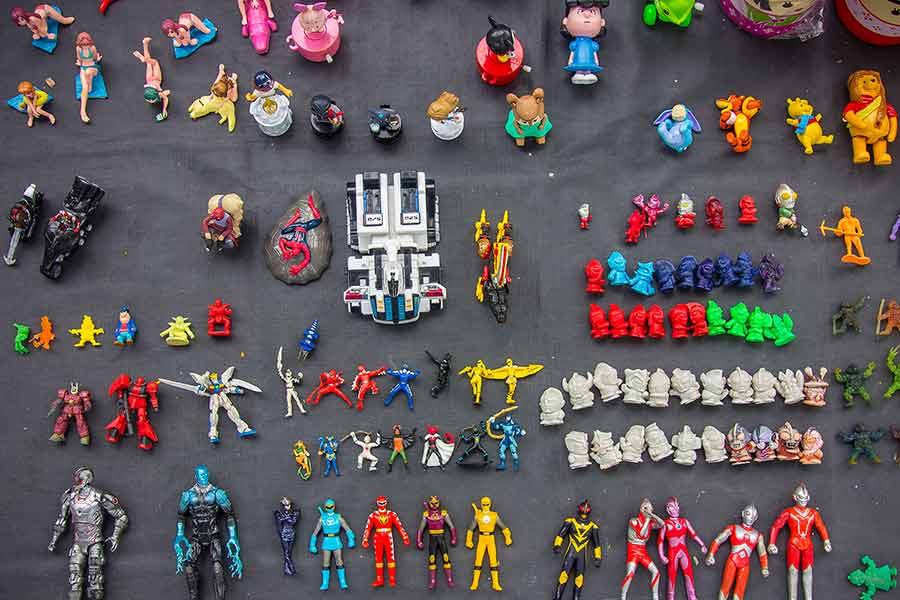 CHACHUCHAK WEEKEND MARKET.
When you are in Bangkok on the weekends you just have to visit the Chatuchak weekend market. This market is rich in history as well as great products.  Most Thai people know this as the JJ weekend market. This is actually the biggest weekend market in the world and covers an area of 35 acres. On the 2 days in the weekend, Saturday's and Sunday's, around 300.000 to 400.000 people visit the more then 15.000 shops at the market. Most of the visitors are Thai people from Bangkok or neighboring provinces. This market always shows the newest fashion, the craziest collectibles and precious art and antiques.
LOCAL DESIGNERS AND FASHIONISTA'S.
Most new designers that start to sell and brand their products start at this market because this is where it happens. So if you are free on a weekend and want to enjoy a fun day out do not miss this place. You can easily get here by BTS (Skytrain) as it is just a 5 minutes walk from Mo Chit Station. So it's shopping Bangkok the fun way. The best Bangkok weekend market is JJ market.
TALAD ROT FAI VINTAGE WEEKEND MARKET.
If you love the 'old stuff' make sure you visit the Bangkok Train and Vintage market. Opens on Friday, Saturday and Sunday night only and here you can find new and old antique's, car parts, VW vans, collectibles and much more. Located on Srinakkarin road on the way to the airport.
AMPAWA WEEKEND NIGHT FLOATING MARKET..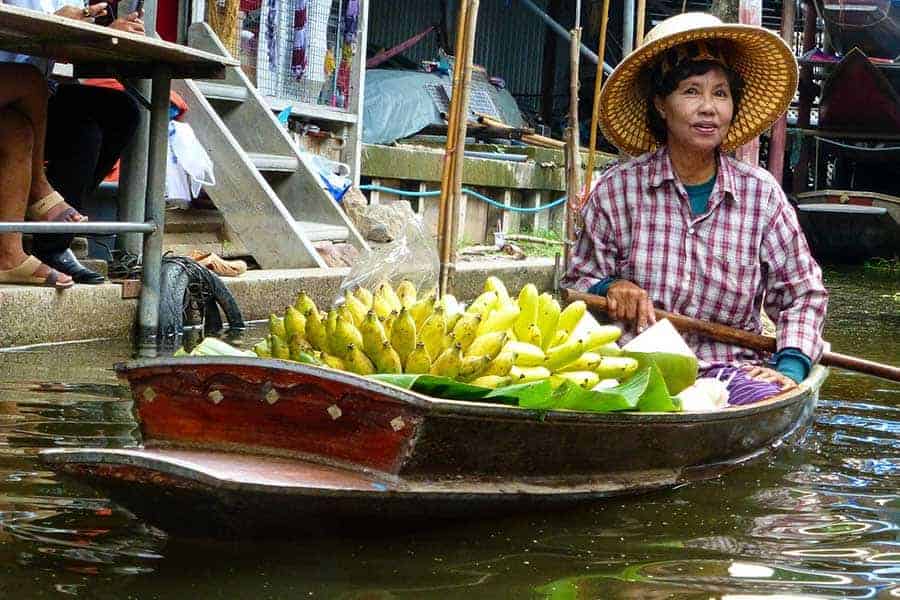 AMPAWA NIGHT MARKET.
The Ampawa night or Ampawa weekend market is just one of the best places for food and Thai sweets. Ampawa market only opens 3 nights a week, Friday, Saturday and Sunday nights. When you arrive at the Ampawa night market first stroll around and try to get a taste from all the delicious snacks and Thai food that you want.
If you love a nightly adventure around 7 or 7.30 p.m. you can hop on a boat to make a nightly boat ride along the canals of this traditional village. If you are lucky you will see thousands of fire flies lighting up in the sky. Really an amazing experience for the whole family.
STAYING OVERNIGHT AT AMPHAWA FLOATING MARKET.
If you have the time the best thing you can do is to stay overnight at a resort at the Ampawa weekend market as there are plenty of nicely decorated guesthouses and small boutique style resorts.
The Ampawa floating market is just 15 minutes drive away from the famous Damnoen and Tha Kha floating market so the next morning you can explore these markets as well before all other travelers do.
TRAIN MARKET TALAD ROM HUB.
A fun and lively market on the way from Bangkok to the floating markets is the Talad Rom Hub train market. This market is build along the tracks of a daily scheduled train and passes the market a few times a day. Whenever the train arrives all the sellers gather thei goods and local produce to make sure nothing gets crushed. A few seconds later all the merchandise returns to their spot again for the local community to buy. An amazing and fun site to see on our local markets highlights trip!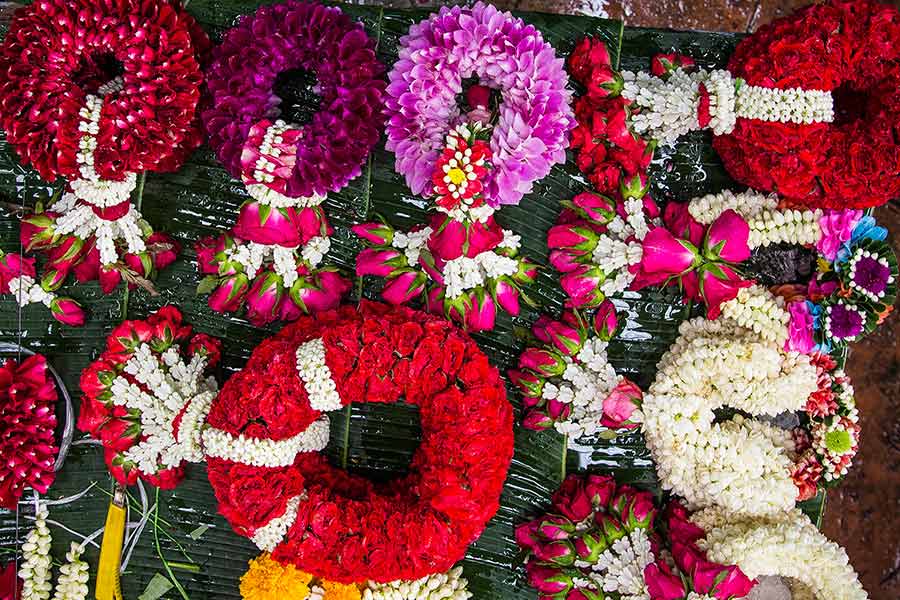 BANGKOK FLOWER MARKET.
Between Chinatown and the Grand Palace in Bangkok is the precious flower market. Orchids, lotus flowers, roses, jasmine and all the varieties you can imagine are for sale and on show here. Most hotels, restaurants and flower shops buy their flowers here to decorate their venue with. The flower market opens 24 hours a day and if you visit it at day or at night time, the experience is totally different. So if you have the time why not visit twice…. Don't forget to take home some flowers for your loved one.
CHINATOWN WHOLESALE MARKET.
In Chinatown just strolling around the busy and bustling alleys is an experience that should not be missed. If you're looking for shoes sold by the dozen or toys by the pound Chinatown in Bangkok is the best place for your shopping Bangkok experience. Local vegetables and fish markets are mixed with plastic fashion and fun items. A few hours exploring Chinatown is a great experience to get to know the Chinese and Thai way of life and shopping. Some bicycle tours will ride through these streets as well without any problem and it's great for people with and adventurous mind.
CHINATOWN NIGHT AND FOOD MARKET.
If you love food, go here on one of your nights in Bangkok. The pavement of the main street of Chinatown is packed with all the food you can think of. Thai food, Chinese food, seafood you name it. Love food, Love Yaowarat!
LOCAL MARKETS.
As most Thai people still do their shopping close to their home you can find local food and vegetable markets everywhere in Thailand. These markets are the best for great photographs and if you are already used to the Thai food you should try some local delicacies as well. The best way to explore any market is of course with a knowledgeable Thai person who can explain to you what everything is that you see. So come to Bangkok for your weekend market, floating market or local market experience.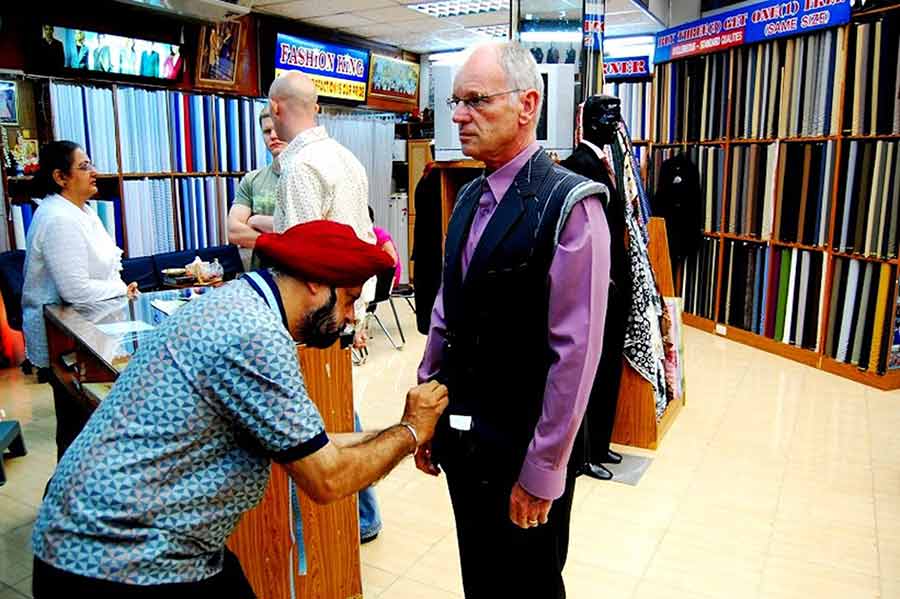 SIAM PARAGON SHOPPING MALL.
At Siam Paragon you can find everything you want and need. From the best and biggest bookstore in Bangkok to organic food and brand name designers bags. This 10 floor mall has it all for your last day in Bangkok. The basement is just food lovers paradise as here they have lots of Thai, Japanese, Korean, Western, Chinese, Italian and many more kind of restaurants. Siam Ocean World is one of the biggest sea aquariums in Asia which is fun for the whole family.  So if you're looking for quality products and good food, go to Siam Paragon.
MAH BOON KLONG / MBK.
MBK is Bangkok's students shopping mall. Lots of cheap t-shirts, food, fake brand names and mobile telephone shops. So for your last chance to buy some souvenirs to take home for your friends this is the place to shop in Bangkok. If all you want to take home for your friends is    "…this lousy t-shirt" then be sure to go shopping at MBK in Bangkok.
SIAM SQUARE.
The area located outside MBK and Siam Paragon is called Siam Square and here you can find many small fashion shops, shoe shops, local coffee shops and small restaurants. Mostly catering to Thai students with tight and bigger budgets.
THE OLD SIAM.
The Old Siam was actually the first shopping mall in Bangkok. Nowadays it's famous for the best Thai Silk in Thailand. Whenever Thai ladies need to buy Silk fabrics for a new dress they will come here. The shops at the Old Siam have the best choice and quality Thai Silk for even better prices. Some Thai Silk you can purchase here comes from Royally initiated projects that over jobs and income to many Thai families that can generate a steady and good income this way. So for the best silk come to the Old Siam.
SAM PHENG MARKET.
Another great place for fabrics is the Sam Peang market. This is part of Chinatown and in the small and narrow alleys you will find all the best choices in fabrics in cotton, polyester and mixed fabrics.
Top 5 Sightseeing Tours In Bangkok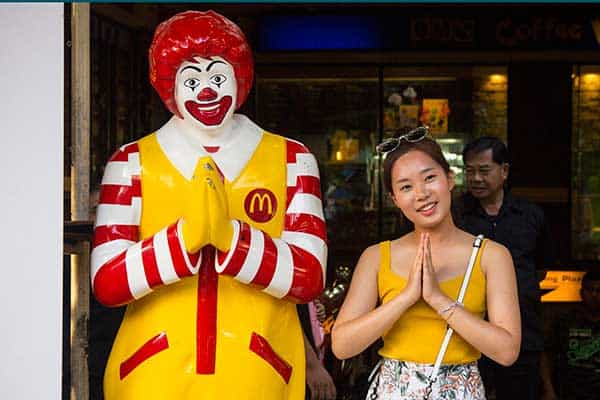 BANGKOK TAILORMADE TOUR
If you have your personal wishlist for the places to see already made, this customizeable private Bangkok tour is for you. With your Thai guide and by private car or public transportation.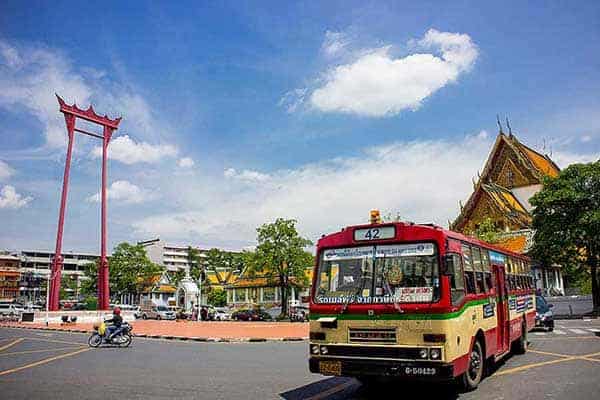 BANGKOK TOURS
This link will take you to our overview page of all the tours in Bangkok that we offer. If however you can't find your Bangkok tour here please don't hesitate to send us a message.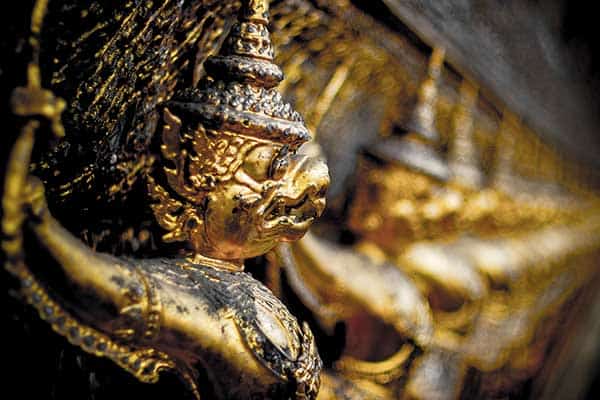 BANGKOK SHORE EXCURSION
This one day tour from Laem Chabang port is the perfect private tour to Bangkok if you want a private and fully customizeable tour from the port. Why join others if you can go private?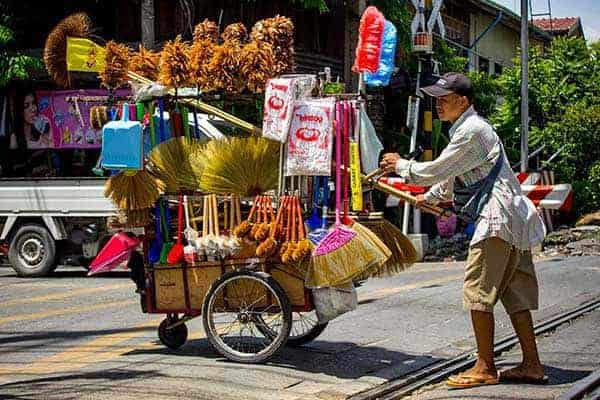 ALL BANGKOK SHORE EXCURSIONS
When your ship docks and stays overnight at Laem Chabang port you can check out all our Thailand Shore Excursions here. Tours to Bangkok, Ayutthaya and Pattaya. 
guest reviews
99.603

1746018% 

5 *

reviews
Thai Sabai Life
Bangkok Tours – Thailand Travel
Address
5/73 Wararom 81,
Village Bang Bon 5, Kwaeng Bang Bon,
Bang Bon, Bangkok 10150
Click Here To Watch Our Tour Video's