2 DAYS SHORE EXCURSION TO BANGKOK..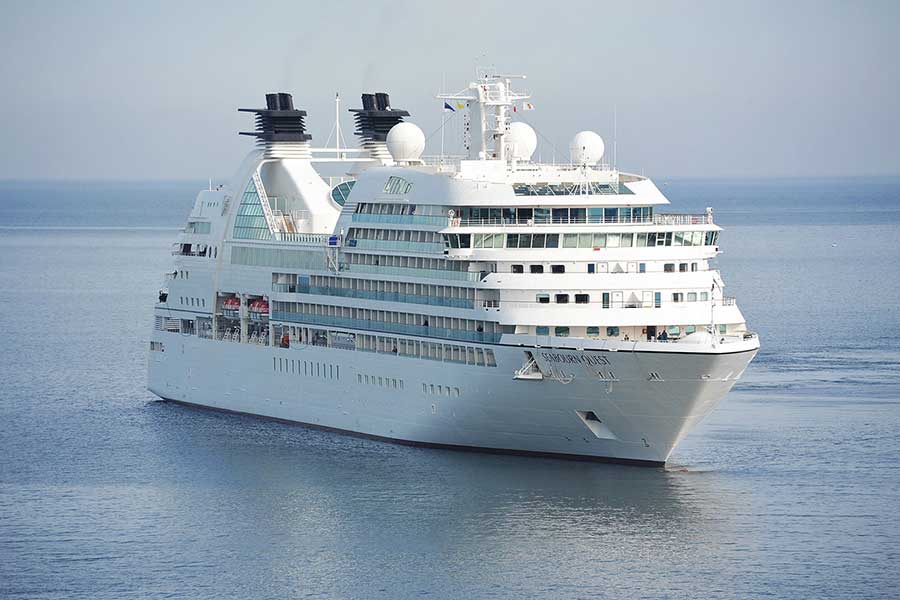 2 DAYS PRIVATE SHORE EXCUSRION TO BANGKOK
This is the best Private Tailor Made Shore Excursion to Bangkok available from Laem Chabang por if your ship docks overnight at Laem Chabang and you plan to stay overnight in Bangkok for one night.
You can tell us which places you want to visit and tour all your personally chosen highlights and sites in Bangkok.
Tour Bangkok with a private Thai tour guide.
Our private driver with his luxury van will pick you up at Leam Chabang Port on your arrival day. He will drive you to Bangkok in about 2,5 hours. Here you will meet up with your private guide who will guide you to all the amazing places Bangkok has got to offer and which are discussed with you before the tour.
If you like to have a great night in Bangkok we can take you out on our amazing Fun and Food night tour as well. This will really bring your time in Bangkok the extra icing on your cake.
SHORE EXCURSION TO BANGKOK
The next day your guide will explore some more sites in Bangkok that you didn't get to see the day before. Our driver will bring you back to your ship safely and in time after these two fantastic days in Bangkok.
Please don't hesitate to ask us for some hotel suggestions for your night in Bangkok while booking your best Bangkok experience with us.
If you want to see more then only Bangkok, one of our multiple days shore excursions are great to book.
– 1 day Bangkok and 1 day Ayutthaya shore excursion.
HIGHLIGHTS ON THIS 2 DAYS SHORE EXCURSION TO BANGKOK.
We will talk with you up front by email what your interests are so you really get to see and discover your personal highlights.
Make your personal wishlist come true in inspiring Bangkok and the surrounding areas.
With our personal and experienced advise you will only get the best there is, just for you.
Explore Bangkok in a relaxed pace and see the city by night if you like.
Great guides.
Fun, Educational and Luxury!
DURATION OF THIS SHORE EXCURSION TO BANGKOK.
EXTRA.
Your private Thai guide will meet you inside Bangkok city and will not meet you at the port. We operate like this as we feel that you deserve a guide with lots of energy to show you around on your special day in Bangkok. If your guide has to go with the driver to the port to pick you up he/she has lost already more then 5 hours of energy. We do this because we feel that you only deserve the best on this special day. This way your guide can pay his or her full attention to you and introduce wonderful Thai culture and history to you! So at the end it only benefits you!
INCLUDED ON YOUR PRIVATE 2 DAYS TOUR TO BANGKOK.
English speaking great guide.
Luxury van with driveron both days.
Insurance (in compliance with the terms by our insurance company).
Tollway if applicable.
Water and cold towels in the car.
Lots of Thai snacks and surprises to make your day the most amazing one possible.
WHAT'S EXTRA.
Admission to your chosen sites.
Activities such as longtailboat rides rides etc.
Meals and not mentioned drinks.
Personal expenses.
Hotel.
PRICE FOR 2 PERSONS
BY PRIVATE VAN ONLY
For every extra traveler please add $ 40 usd for ammenities, taxes and insurance. Kids to 6 years old travel free * Kids from 6 to 12 years old please add $ 20 per person * Teenagers from 12 to 18 please add $ 30 usd per person for the extra's. We have some great guides in our team that can speak German, Spanish, French, Italian and Mandarin. For a day with a special language guide please add $ 30 usd per day on top of the stated tourprice. Please request at least one week in advance and only confirmed upon availability.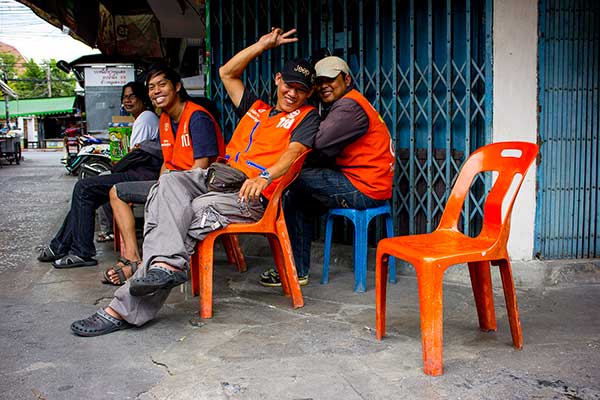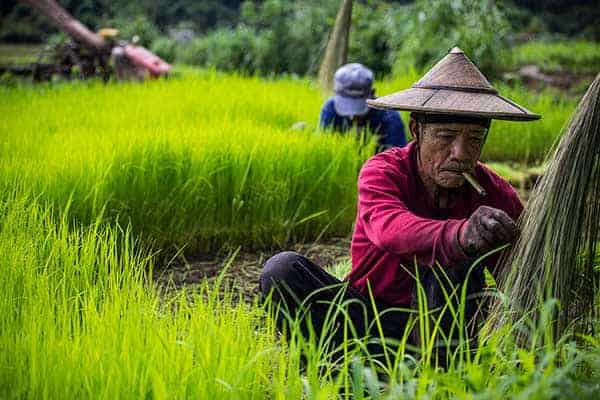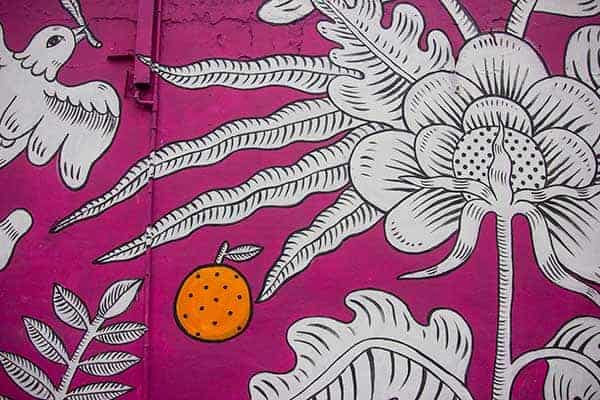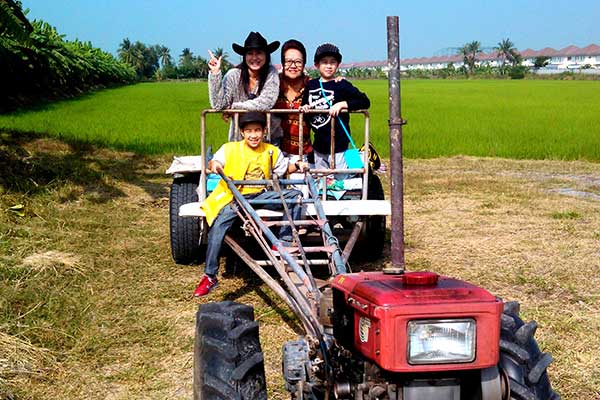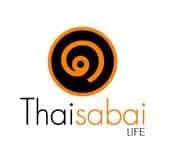 THAI SABAI LIFE CO. LTD.
232 Bangbon Soi 18, Khwang Bangbon, Khet Bangbon, Bangkok 10150
Our cruise ship over-nighted south of Bangkok at LAEM CHABANG. The driver met us promptly when we disembarked. It's a long drive (1.5 -2 hours?) into Bangkok. The guide met us at the Royal Palace (very impressive but extremely crowded). She spoke excellent English –the drive not so much– and was very accommodating about the group's preferences. (We formed the group of 4 couples using Cruise Critic's roll call message board in advance). There is just too much to see in one long day in Bangkok, but all of us enjoyed the long day. Our favorite was the boat ride on Bangkok's Venice-like canals.
First of all our family can't recommend our guide Neng highly enough. She was very informative regarding all the places we wanted to visit, especially your Royal Palace. Her English was very good . We were collected from our ship by the most wonderful van. This was very comfortable and exceeded our expectations being very luxurious. We had the best day and Neng took us to a very nice floating restaurant. Our experience with this company was first class, from the very first enquiry through to the day it self. It seemed we had all the time that we wanted in visiting the places that we wanted. We would highly recommend and excellent value. Thank you all for helping to make our trip most enjoyable.
The following day we had Ms. Angela OI, who was a delight. She called herself "the shopping expert" and she was right. Bypassing the modern mall that the cruise line informed us of, she took us to a local mall that was three or four floors of individual shops all ran by the local merchants, complete with a Dunkin Donuts. She informed the shop owners what we were looking for and did the bargaining for us. She was able to satisfy two ladies with our shopping lists in hand and still take us to the Jim Thompson Silk House and a few other places before taking us back to the driver for the two hour drive back to the cruise port. All in all, these two people made our stay in Bangkok the highlight of our trip.