TOP 5 BANGKOK SIGHTSEEING TOURS In 2021..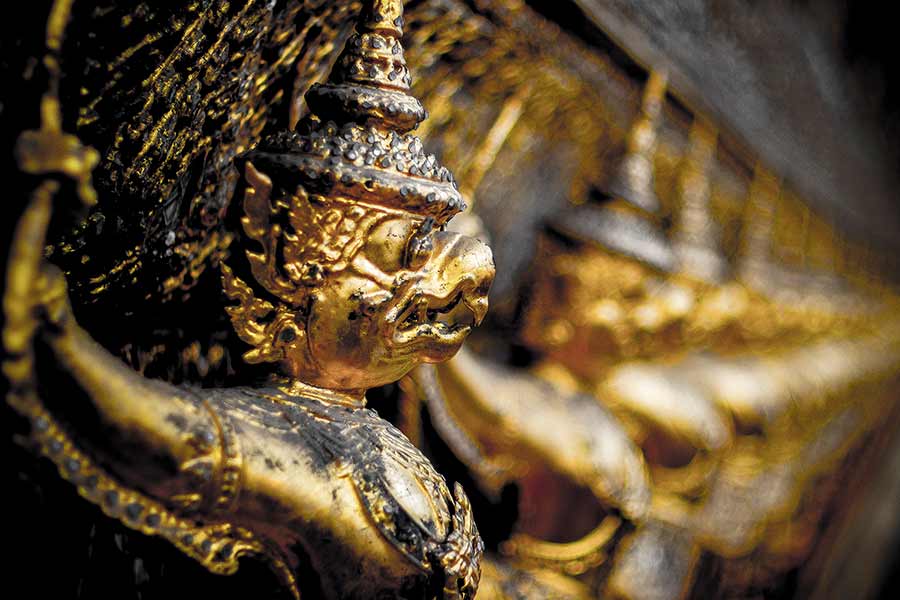 TOP 5 BANGKOK SIGHTSEEING TOURS.
Our top 5 Bangkok sightseeing tours are all rated with excellent reviews from previous guests. We have created our top 5 Bangkok sightseeing tours for you to make it easier to choose from. Depending on the number of days that you will be in Bangkok you can decide which tour and experience will match with your wishlist.
Our list of top 5 Bangkok sightseeing tours works very easy. If you have only one day in Bangkok and want to see the most impressive highlights, you can book our number 1 tour. This is our Bangkok all inclusive tour. If you have 2 or more days you can just go down the list and choose your perfect tour with us.
So here is our Top 5 Bangkok sightseeing tours:
Number 1: Bangkok all inclusive tour.
This is the perfect tour for 'first time' visitors to Bangkok. Together with your private Thai guide you will explore the Grand Palace Wat Phra Kaew, Emerald Buddha and the reclining Buddha at Wat Pho. A walk along the colorful flower market is a feast for your eyes and you will learn a lot about the local way of Thai merchants.
A fun canal/klongtour by boat takes you to areas where time stood still.and people enjoy the slow pace of life. A sumptious local Thai lunch is served during the day. This Bangkok all inclusive tour can be booked by private car or by public transportation.
Number 2: The Bangkok Floating Market.
After the first day's introduction of the history in Bangkok, your best choice for your second day tour in Bangkok is a leisurely and fun trip to the hectic Train Market and Damnoen Saduak Floating Market. On this fun day out of town you'll discover the Damnoen Saduak Floating Market and Thai countryside by boat.
At the Train Market you'll be surprised by the way the local sellers gather their produce whenever a train passes. In the afternoon you can choose to get up and close to Thai elephants or visit a cultural gem, the Erawan Museum.
Number 3: Ayutthaya Tour.
If you love history and like to explore an ancient ruin town, our Ayutthaya tour is just the best. This is a perfect introduction to get to know the history of ancient Asian kingdoms, their wars and battles and how Thailand came to be what it is right now. On this Bangkok to Ayutthaya day tour you'll emerge yourself into the history of Thailand and Asia.
Your private Bangkok guide will take you to 3 of the most impressive ruin temples and palaces. But you will start your trip with a visit to the Bang Pa In Summerpalace. To cool down and enjoy the scenery you'll get on board a longtail boat to see parts of the countryside and the ancient city life of Ayutthaya town. A true experience through the past and ancient Asian times.
If you're planning to visit Birma or Cambodia, this Ayutthaya tour is a must.
Number 4: Bangkok Food Tour.
One night in Bangkok you can go on a delicious feast traveling around Bangkok town by public transport like tuk tuk, skytrain, riverboat etc. You'll taste some of the best Thai food around. Together with your local Bangkok guide you'll explore Chinatown, foodmarkets, eat yummy Padthai and make many surprise stops.
During this delicious Bangkok food tour you will not only taste and eat lots of different Thai dishes but you will also learn where and how to eat safe in Thailand. Plus what's the most populair Thai food  for travelers and Thai people. This way you will feel confident to pick the right local places for all your meals during your Thailand travels.
Number 5: Bangkok Private Tour / Tailor Made Tour.
If you have special wishes for your time in Bangkok or like to roam around freely during the day you should book our Bangkok Private Tour. This tour is fully customizeable to your wishes. By email we can set out the perfect itinerary for you for your time in Bangkok. But even during the tour itself you can discuss with your private Thai guide where you want to go next or what you like to do.
Included in this private Bangkok tour are your private Thai guide, transportation (by private van or public transport) water and many snacks and surprises. All the admissions, meals etc. can be paid on spot at local prices so you only pay for the places you actually visit.
These are our most appreciated Bangkok sightseeing tours.
Our Top 5 Bangkok sightseeing tours are all crafted with great care and attention to detail. Our 20 years experience as Thai guides plus all the positive feedback from previous guests made this all happen. So with one or more of our Bangkok sightseeing tours you can be sure to get the most out of your limited time in Bangkok. Your memories will last a lifetime.
Some great short Bangkok tours:
Some great Bangkok Shore Excursions:
Bangkok 2 Days Shore Excursion
Bangkok And Pattaya Shore Excursion
Bangkok And Ayutthaya Shore Excursion
TOP 5 BANGKOK CITY TOURS..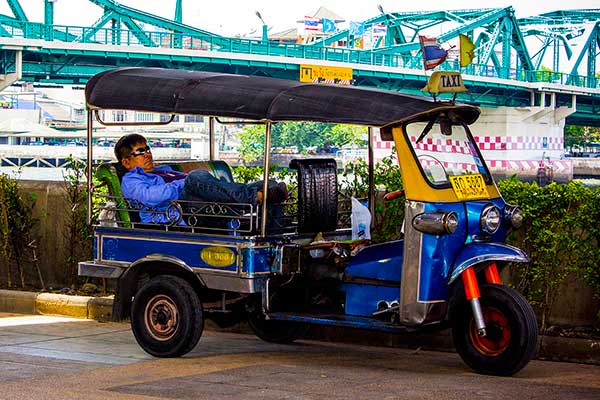 BANGKOK ALL INCLUSIVE TOUR
This is on of the best Bangkok tours for 'first time' visitors to Bangkok. Visit the Wat Phra Kaew, Wat Pho and many more of Bangkok's highlights on this private Bangkok tour.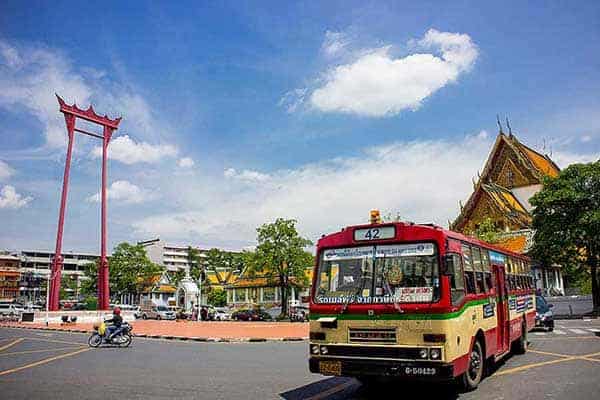 BANGKOK TOURS
This link will take you to our overview page of all the tours in Bangkok that we offer. If however you can't find your Bangkok tour here please don't hesitate to send us a message.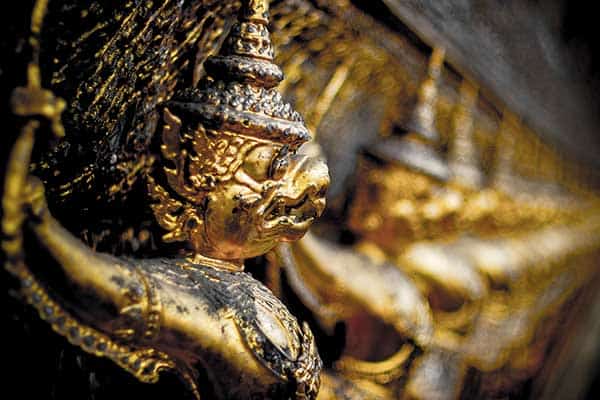 BANGKOK SHORE EXCURSION
This one day tour from Laem Chabang port is the perfect private tour to Bangkok if you want a private and fully customizeable tour from the port. Why join others if you can go private?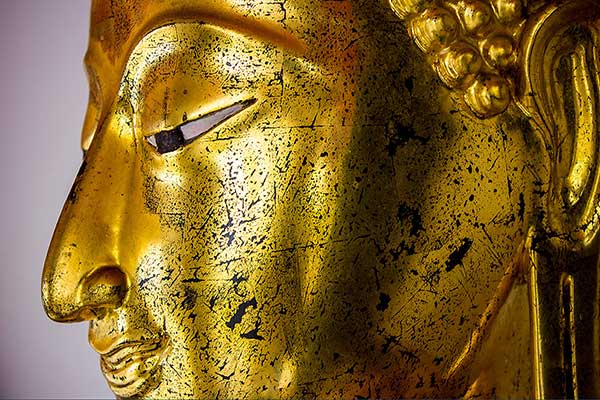 AYUTTHAYA TOUR
This is the best introduction to Thailands history. On this day tour from Bangkok to Ayutthaya you'll emerge yourself into the history of Thailand and Asia. Your private Thai guide will show you all.
guest reviews
99.603

1746018% 

5 *

reviews
Thai Sabai Life
Bangkok Tours – Thailand Travel
Address
5/73 Wararom 81,
Village Bang Bon 5, Kwaeng Bang Bon,
Bang Bon, Bangkok 10150
Click Here To Watch Our Tour Video's