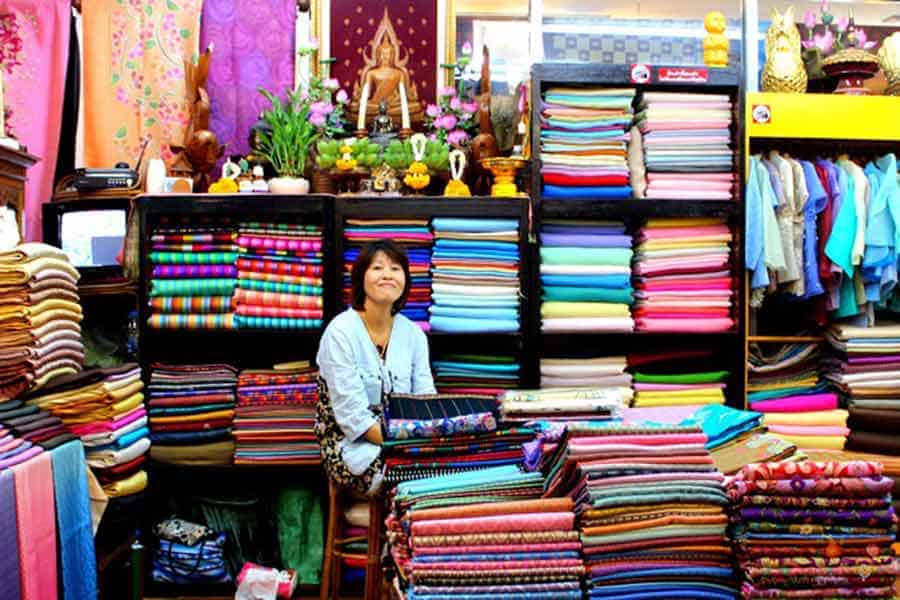 BANGKOK SILK MARKET
Bangkok and Thailand are well known for it's silk markets and shops where you can get the best Thai silk and fabrics possible. If you are looking for Thai silk and want to get some of the best available you can visit the Bangkok silk market and wonder around this old shopping mall called 'The Old Siam' mall. This is the silk market in Bangkok where all the local go.
But next to this original Bangkok silk market nowadays you can also go to one of the higher end shops or go for cheaper options at some other markets or shopping malls. However we really suggest you to visit the original Bangkok silk market as well so you can compare quality and prices.
Thai silk is worldfamous.
Thai silk is widely appreciated for its outstanding quality, affordability and amazing designs. Real Thai silk items are handmade but of course nowadays you can find 'factory silk' as well. But this is actually polyester. The colours and patterns can be bought by the yard, or as ready-made clothing or souvenirs like shawls, handbags, elephant dolls, photo frames, bed covers and much more.
It can be found all over Thailand but inexpensive silk items or articles of clothing marked 'Thai silk', like the neckties or scarves for sale MKB or on the streets of town are all fake. You can of course get some for your friends at home but don't spend a lot of money on these items.
At the Bangkok silk market and silkshops prices and quality do vary greatly. Below you will find some good places to get quality silk
How to know if the silk is real?
Price: For a 100 percent silk item you will pay somewhere in between 500 and 5000 THB. Fake items are around a tenth of this price. But of course smart sales people nowadays just ask the same prices for their fake goods so buyers will think the item is real. 
Weave: Real Thai silk (as you will find at the Bangkok silk market) is completely handmade from natural fibre. The polyester silk however is a machine-made fabric and is always perfect. So the real thing should have some small mistakes and have small differences in the details.
Burn it: When you burn the real Thai silk and light it, it will leave a fine ash and it smells like burnt hair. But when you burn the polyester silk you can clearly see that it's plastic that you are burning. But be careful doing this because the seller might run after you to get his money after you burned down his shop.
Where to get Thai Silk.
The best place is still the Bangkok silk market inside the Old Siam Shopping mall. Here you can find any item that you are looking for. The styles are a bit old fashioned sometimes and the shops mainly target Thai people but if you are looking for fair prices and real silk the Bangkok silk market is the place to go.
Nearby the Bangkok silk market you can find Phahurat Market or India town as it's locally known. Here you will find all kinds of fabrics. From cotton to wool and silk. Located in some backstreet alleys it can be crowded and hot there but if you love to bargain and hunt for great items, this is your heaven.
The most famous place for Thai silk in Bangkok is of course the Jim Thompson house.
Jim Thompson has a few shops in Bangkok, stand alone shops and shops in the big malls like Siam Paragon. At Jim Thompson, you can buy silk fabric, silk scarves, silk ties, silk bags, silk silk shirts, silk skirts and much more. The designs at Jim Thompson are a bit more trendy and cater to the high end fashion lovers. Thai silk at Jim Thompson does not come cheap so be prepared to pay for it.
The original Jim Thompson house is also a beautiful museum where you can see an old style Thai wooden house and many Asian artifacts that Jim collected over the years. Jim's story and history is one of mystery and suspense so it's worth to take the time to visit this museum if you plan tob e in bangkok for more then 2 days.
On any of our tours in Bangkok you can ask your guide to bring you tot he Bangkok silk market or Jim Thompson house if you like to see the museum.
Some great Bangkok tours:
Bangkok All Inclusive Day Tour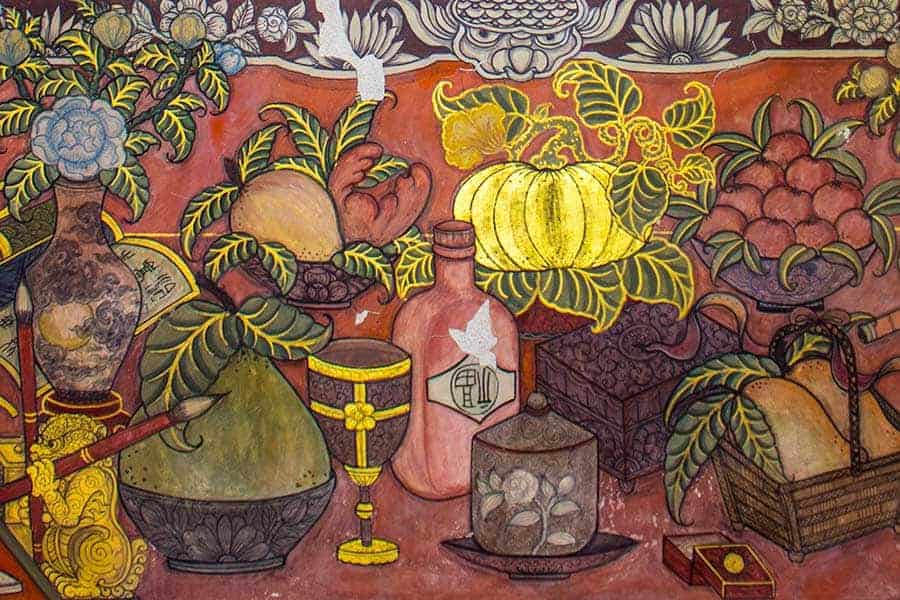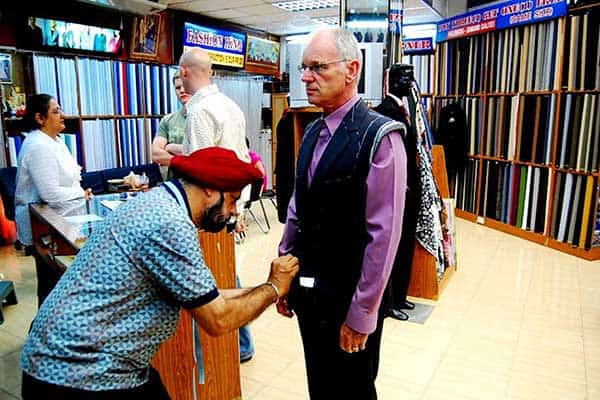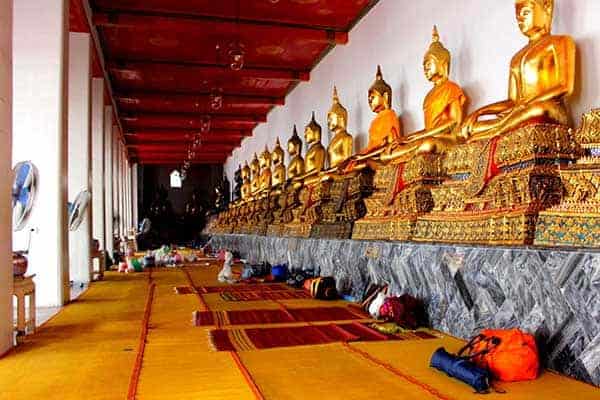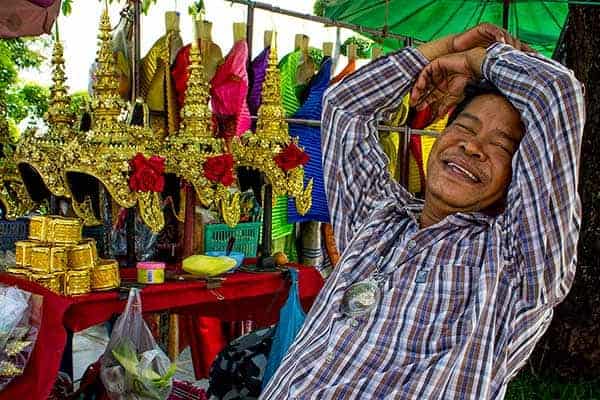 COLORFUL BANGKOK SILK MARKET..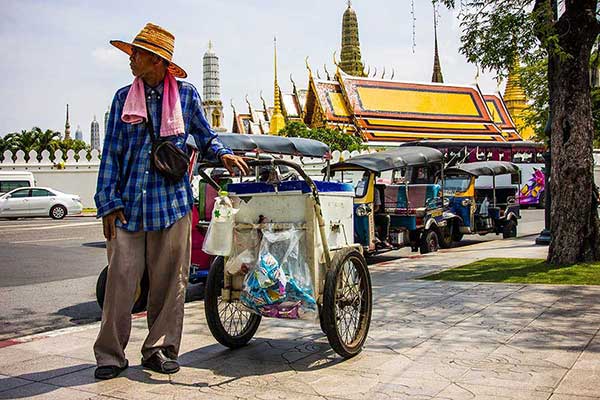 BANGKOK TAILORMADE TOUR
If you already have a list of places you want to see in Bangkok this fully customizeable tour is the best tour for you. With your Thai guide and by private car or public transportation.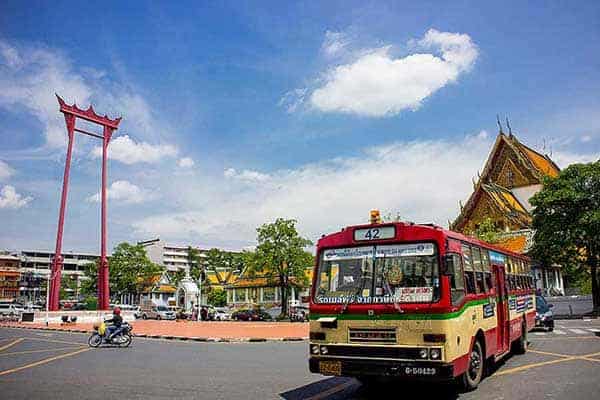 BANGKOK TOURS
This link will take you to our overview page of all the tours in Bangkok that we offer. If however you can't find your Bangkok tour here please don't hesitate to send us a message.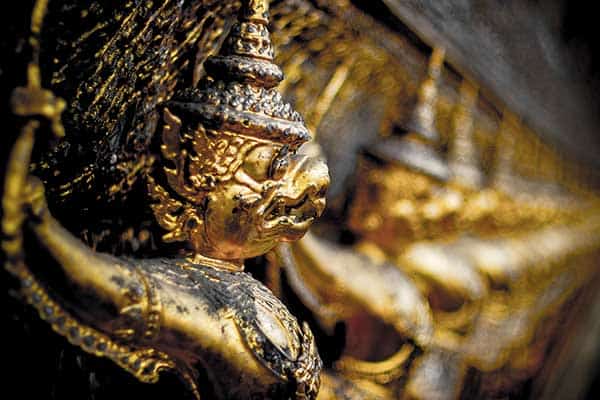 BANGKOK SHORE EXCURSION
This one day tour from Laem Chabang port is the perfect private tour to Bangkok if you want a private and fully customizeable tour from the port. Why join others if you can go private?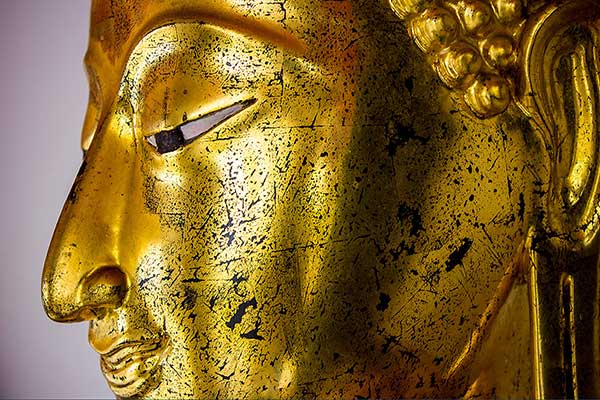 AYUTTHAYA TOUR
This is the best introduction to Thailands history. On this day tour from Bangkok to Ayutthaya you'll emerge yourself into the history of Thailand and Asia. Your private Thai guide will show you all.
guest reviews
99.603

1746018% 

5 *

reviews
Thai Sabai Life
Bangkok Tours – Thailand Travel
Address
5/73 Wararom 81,
Village Bang Bon 5, Kwaeng Bang Bon,
Bang Bon, Bangkok 10150
Click Here To Watch Our Tour Video's