THINGS TO DO IN BANGKOK..
THINGS TO DO IN BANGKOK
There are so may things to do in Bangkok that you can spend a week there and still haven't seen it all. So we have created our Top 12 things to do in Bangkok to make life a bit easier for you.
The best things to do in Bangkok range from visiting ancient Buddhist shrines and temples, to eating some of the best Thai food in Bangkok to relaxing for an hour or two at one of the Thai massage shops.
You can imagine that we can't name all the things to do in Bangkok but we have curated our Top 12 list of things to do in Bangkok making it a balanced mix of culture, fun, relaxation and just simple happiness.
So this is our Top 12 of things to do in Bangkok.
Number 12:
Our number 12 of things to do in Bangkok is to go to the fun and engaging Calypso Cabaret show. The so called 'Ladyboys'of Bangkok give a fun and clean cabaret show. This show is based on the Moulin Rouge in Paris, only with a big Thai twist.
Number 11:
Stroll around the Asiatique market at night. Before visiting the Calypso Cabaret show you can have dinner at Asiatique shopping arcade. You can get some souvenirs for your family at home and enjoy the lights along the Chao Praya riverside.
Number 10:
Another activity that you can plan at night is to have a drink at one of the many rooftop bars in Bangkok. This is new on our list of top 12 list because until 10 years ago there weren't any rooftop bars in Bangkok. Now you can choose between many of them.
The most famous skybar is probably the one at Lebua State Tower which became popular after the movie 'The Hangover 2'. But this one is overcrowded nowadays so we suggest the one at SoSofitel or Banyan Tree. Please know that at the Banyan tree hotel there is a dress code.
Top 9 things to do in Bangkok.
Number 9:
Go on a Bangkok food tour at night. For Thai food lovers there are plenty of groups to join or to book a private and more custom made Bangkok food tour. This tour will bring you to local food markets, local eateries, famous places and you can learn how to order your favorite Thai dish. It's not that hard, just try a few Thai words and before you know it you can not only eat Thai food but also speak Thai food.
Number 8:
Visit Chinatown at night. This 'food lovers paradise' will surely be visited on your nightly private Thailand food tour with us but if you're on your own it's a great place as well. The busy main street of Chinatown turns into a Thai food restaurant on both sides of the street. Seafood, noodle soup, mango and sticky rice, grilled pork, Tom Yam Kung, Padthai and anything you think of is here for you to taste.
At day time Chinatown is a maze of backstreet alleys filled with small shops where they seel anything from earrings to shoes and Hello Kitty cats. You can get lost easily if you don't know the way. On many of our tours in Bangkok you can visit the backstreet alleys with your private Bangkok guide if you like.
A tuk tuk ride in Bangkok.
Number 7:
If you are a dare devil and want to move around like a local a short tuk tuk ride is just what you are looking for. Considered one of the most scary but fun things to do in Bangkok and nowadays the icon of Bangkok. Tuk tuk's are 3 wheeled open cars that take you all over town as fast as they can or that you can handle. It's fun to experience this for a short ride but we do not recommend to go longer distances because of the fumes and for safety reasons.
Number 6:
A real must thing to do in Bangkok and in Thailand is to get a Thai massage for one or two hours. This ancient way of massage will rejuvenate your senses and mind. Once you've experienced a real Thai massage you'll be hooked. It will bring back life into your body and especially after a long flight it eases your jetlag.
There are Thai massage shops on every street corner but not all are good. So you can ask your Bangkok guide to bring you to the perfect Thai massage shop at the end of your tour or just check out some shops yourself and pick the one that you like the most.
Venice of the East.
Number 5:
Bangkok was known in ancient times as the  'Venice of the East' because of all the canals, rivers and waterways. Trade and transportation was all done by water and the different parts of town were named after the local crops or trades of that particular area. The word Bang means 'area besides the river' so when you are in Bangkok you will see many areas start with the word Bang. Now you know that this particular area was located next to a river or canal.
So when you move around the city you should get on board of a Longtail boat and embark on a journey through the canals and along the Chao Praya river. You will go back in time when you see how the local Thai people live next to the river and canals. The longtail boats are most famous from the James Bond movies but now are used mainly to cater to travelers that like to enjoy a fun boatride.
Number 4:
The 'hang out' spot for international backpackers in Bangkok is Khao San Road. Famous from the time Leonardo di Caprio started his epic journey in the movie 'The Beach' in search for a secret beach in Thailand. Travelers from all over the globe flock to this street to start their journey in Asia.
Here you can find hostels, restaurants, bars, souvenir shops, massage shops and crazy hearstyles. It's also a street where young Thai college students go in the weekends for fun and entertainment. If you are young at hear and want to experience the backpacking lifestyle this is a great thing to do in Bangkok.
Our Top 3 things to do in Bangkok.
Number 3:
Shop at Mah Boon Klong or locally known as MBK. This shopping mall offers everything you wish for. Cheap goods, all kinds of shoes, tailorshops, cinema's, restaurants, phone accesories and everything you dream of. It's located nearby Siam Square and you can get tot here by skytrain/BTS.
If you're looking for more valued goods you can find Siam Paragon shopping mall opposite of MBK where you can find brand name bags, shoes and all the other overpriced stuff you might want to splurge on.
Number 2:
The 2nd place on our list is the colorful flower market or Pak Klong Talad. Exploring markets in Thailand is a feast for your eyes and other senses. So many different spices, herbs, vegetables, flower and fruit scan be found at each local market. But the flower market is a real gem because of all the beautiful colors and the hectic atmosphere that make it come to life.
This will probably be the first market you will visit on a tour with us and your local Bangkok guide because it's located nearby the Grand Palace and the old part of town. But you will probably see only a few international travelers because most people will just pass this amazing market.
A must visit in Bangkok.
Number 1:
The number 1 thing to do in Bangkok if you visit the city for the first time is to stroll around the old parts of town named Rattanakosin Island. Here you will find the Grand Palace and the Wat Phra Kaew with the Emerald Buddha and Wat Pho with the reclining Buddha and first Thai massage school in Thailand. Both are sacred places in Thailand and still considered to be the best first introduction to the Thai monarchy and the Buddhist way of life.
Nearby is also the National Museum and from one of the piers along the Chao Praya river you can get to any place in the city.
 This is based on our personal experience and taste.
With this Top 12 list of things to do in Bangkok you can explore Bangkok on your own or book a full day tour with your private Thai guide that will show you all the best places in Bangkok and tell you everything there is to know about this special city. You can book a full day tour by private van or explore the city by many means of public transportation like tuk tuk, skytrain, Chao Praya Express boat and of course by foot.
Please don't hesitate to send us an email and request our Tourbrochure so you can pick the best tour in Bangkok for your time in there. The best things to do in Bangkok and just outside of Bangkok are all noted in each tour description so it's easy to choose the tour that suits your wishes best.
Some great Bangkok tours:
Bangkok All Inclusive Day Tour
Ampawa Weekend Floating Market Tour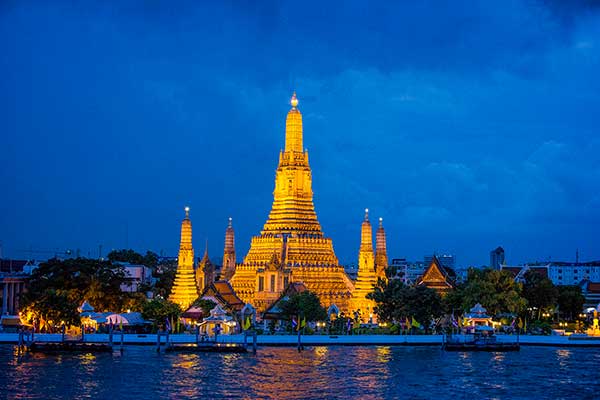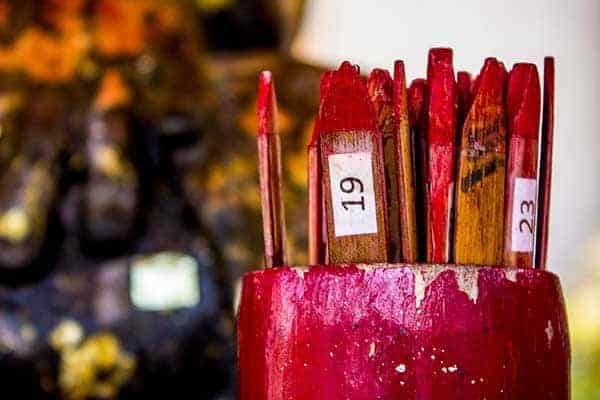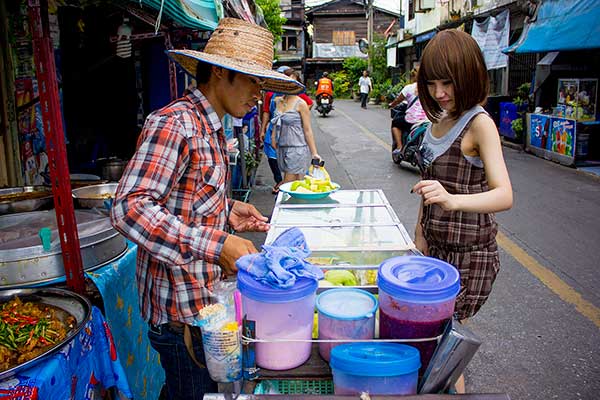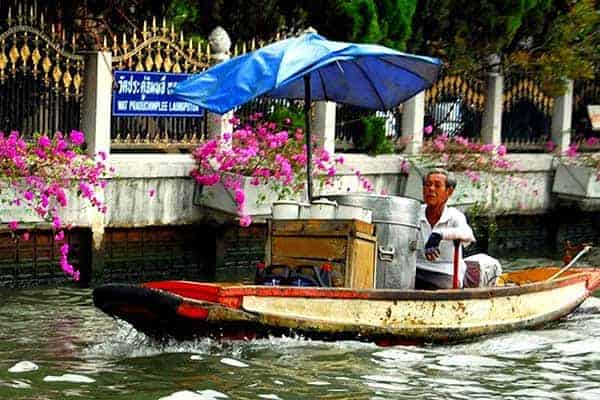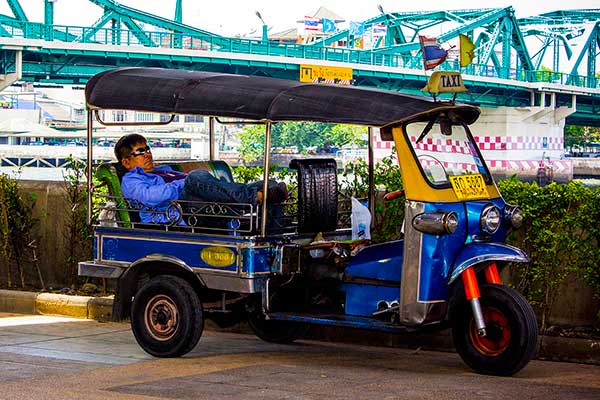 BANGKOK ALL INCLUSIVE TOUR
This is on of the best Bangkok tours for 'first time' visitors to Bangkok. Visit the Wat Phra Kaew, Wat Pho and many more of Bangkok's highlights on this private Bangkok tour.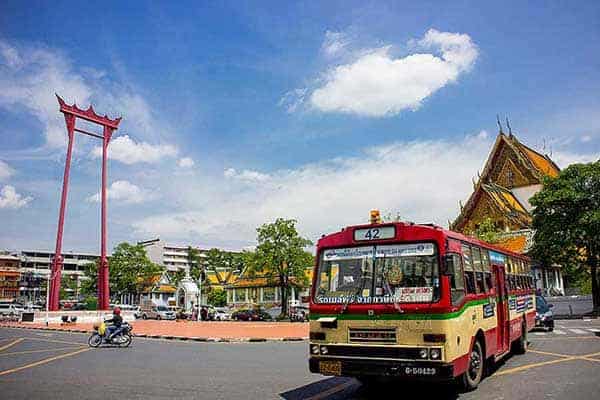 BANGKOK TOURS
This link will take you to our overview page of all the tours in Bangkok that we offer. If however you can't find your Bangkok tour here please don't hesitate to send us a message.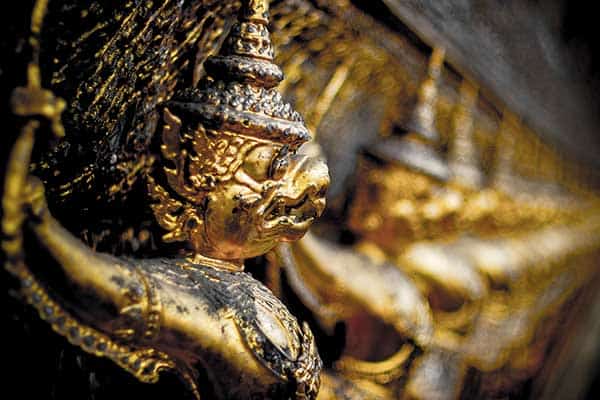 BANGKOK SHORE EXCURSION
This one day tour from Laem Chabang port is the perfect private tour to Bangkok if you want a private and fully customizeable tour from the port. Why join others if you can go private?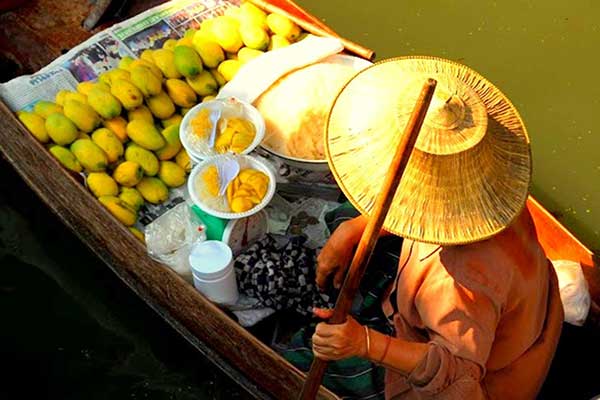 FLOATING AND TRAIN MARKET TOUR
Visit the hectic and fun Train Market and Damnoen Saduak Floating Market. Discover the Floating Market and Thai countryside by boat. Eat delicious food at Don Wai sweets and food market.
guest reviews
99.603

1746018% 

5 *

reviews
Thai Sabai Life
Bangkok Tours – Thailand Travel
Address
5/73 Wararom 81,
Village Bang Bon 5, Kwaeng Bang Bon,
Bang Bon, Bangkok 10150
Click Here To Watch Our Tour Video's